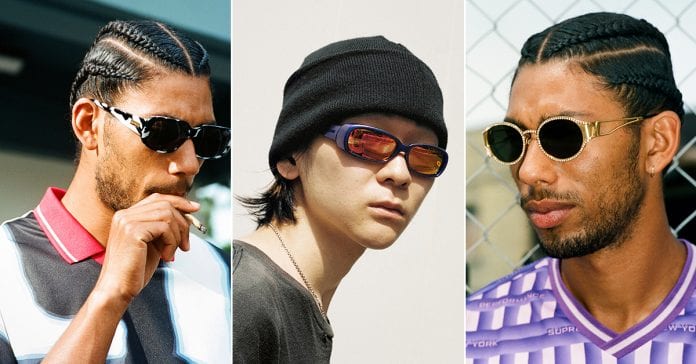 Supreme New York have recently unveiled the designs for this year's Sunglasses. The brands' shades are always a hot topic and this seasons offering should not go amiss.
This year the brand has three iconic designs; The 'Miller', The 'Stretch' and The 'Royce'. The Miller glasses are set to release in black gold and silver, all with diamond detailing on the rims. The Stretch glasses will come with black, purple, gold and transparent frames; whilst the Royce glasses comes in green, red, black, zebra print and tortoiseshell designs.
The sunglasses will be available from the Supreme online store on June 25th. They will also be available in the Paris store; later becoming available in Japan on the 27th (online and in-store). Due to the current pandemic, all Supreme stores in the USA and UK are closed however, Supreme has wavered shipping costs on orders over $150, as a result. 
Take a look at the glasses below and be sure to let us know what you think of them.