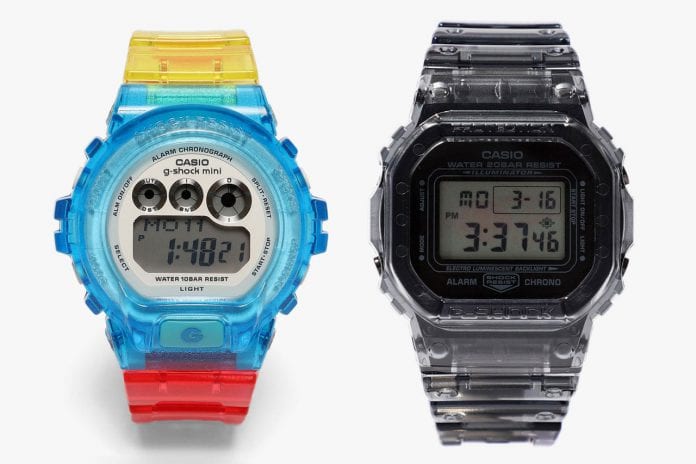 G-Shock have partnered with Japanese contemporary fashion chain, BEAMS, for a collection of two new watches.
This is not the first time the two Japanese brands have collaborated. Back in 2018 the pair released the retro G-Shock DW-5750BE-1JR watch and in 2019 they released their translucent 'CLEAR SKELETON' watch; which sold out almost instantly.
This time the pair are back with two new translucent timepieces. The new DW-5600 watch has a hazed black finish, with the BEAMS logos appearing on the back of the case and in the backlit face. The second piece, a G-SHOCK Mini GMN-691, is an entirely different style. It features a collage of primary colours on the strap and the case. Although the Mini GMN-691 is a 'women's model', the piece is distinctly genderless. Both of the watches are packaged to encapsulate toys and similar retro collectables.
The DW-5600 will launch on BEAMS' web store in June while the GMN-691 will surface online in July.