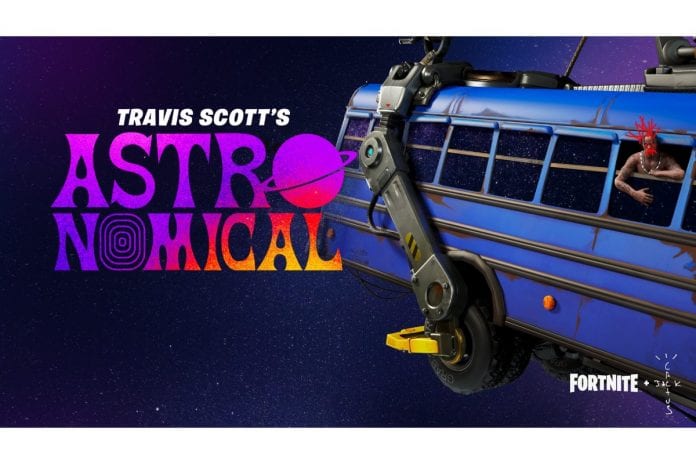 The HUGE battle royal game that is FORTNITE, is back with a new season and a new concert. This time with Grammy nominated rapper, TRAVIS SCOTT.
This is not the first time EPIC GAMES, creators of FORTNITE have done this. On Febuary 2nd 2019, MARSHMELLO held the biggest virtual concert, with 10.7 Million attendees. It has been rumoured for a while that Travis Scott was a potential host of their next event, but today it was confirmed with EPIC GAMES announcing a date and time. It is also being rumoured that Travis will perform a new track during the show.
In FORTNITE's statement they announced the show, dubbed 'ASTRONOMICAL', will have multiple dates and has been "inspired by Cactus Jack's creations, built from the ground up in Fortnite."
Just for attending the concert FORTNITE are giving out free Travis Scott gear, Including an Astroworld Cyclone Glider and two loading screens. Alongside this, there will be more unlockables with the daily and weekly challenges.
The dates and times for the events are as follows:
THURSDAY, APR 23, 2020, MIDNIGHT BST
FRIDAY, APR 24, 2020, 3 PM BST
FRIDAY, APR 25, 2020, 5 PM BST
SATURDAY, APR 25, 2020, 4 PM BST
SATURDAY, APR 25, 2020, 11 PM BST
Remember to arrive 30 minuets early to get a seat!