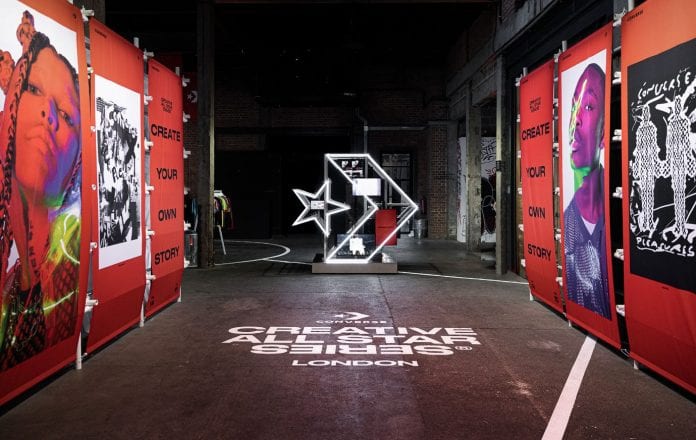 This weekend, the renowned American shoe company that is Converse is set to kick off their Creative All Star Series, a new ongoing program that is designed to bring together various creatives and influences across sport, music and art.
The campaign, which aims to shine a light on individuals both well and lesser-known within their scene, is set to run from Valentines Day until Saturday afternoon, during which you will be able to take part in a variety of activities. If you head down then expect the opportunity to craft during customizations sessions with All Stars like London-based
menswear design and Converse collaborator, Feng Chen Wang and learn from conversations with like Pigalle founder, Stéphane Ashpool. As well as this, you will be able to celebrate the culture of basketball and fashion through performances provided by the French-British rapper, Octavian as well as the rapper and designer that is Lava La Rue. Last but not least, you will have the opportunity to get your hands on the latest Pro Leather and Chuck 70
collections, not to mention a few limited-edition restocks.
Take a look at the London-based Creative All Star Series below, if you like what you see and are excited about heading down then you can find out more over at Converse's site. If you want to pop down then you can do so from the 14th with the pop-up brand experience located at Hoxton Docks, London, E2 8BD.