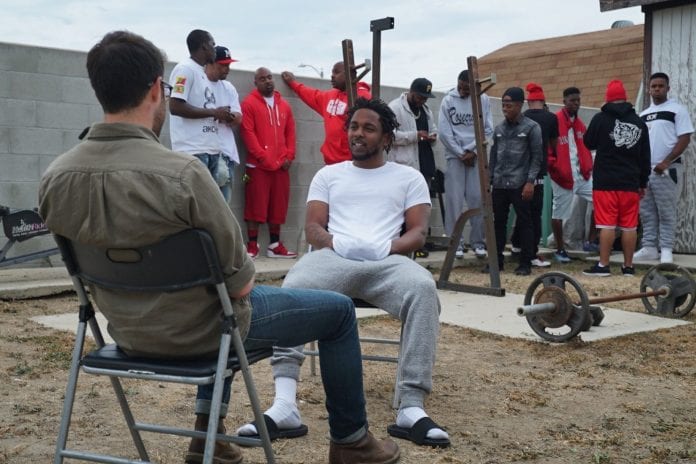 The renowned music journalist and critic that is Marcus J. Moore has been hard at work producing a biography for the American rapper, songwriter, and record producer, Kendrick Lamar.
The biography, titled 'The Butterfly Effect: How Kendrick Lamar Ignited the Soul of Black America' is set to outline the struggles that the Compton native had to work through in order to become one of, if not the biggest rapper on Earth. The intro states that "The Butterfly Effect is the extraordinary, triumphant story of a modern lyrical prophet and an American icon who has given hope to those buckling under the weight of systemic oppression, reminding everyone that through it all — 'we gon' be alright.'"
Moore revealed the book's cover art and release date via Twitter, with that release date falling on the 13th of October. Take a look at that tweet below.
After almost two years, I can thankfully say this: "The Butterfly Effect: How Kendrick Lamar Ignited the Soul of Black America" is out 10/13 via @AtriaBooks.

Cover reveal and preorder at the link: https://t.co/g8kpbzsFej pic.twitter.com/UkNGZbbmuF

— Marcus J. Moore (@MarcusJMoore) February 4, 2020