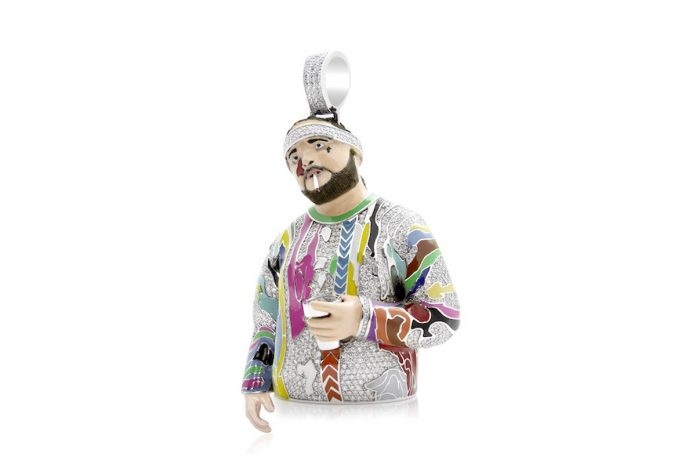 To mark the fifth year since A$AP Yams' tragic passing, the Canadian rapper, singer, songwriter, producer, actor, and businessman that is Drake gifted the close friend of the late record producer, A$AP Rocky, with a custom Yams-themed pendant.
The piece contains 500 grams of gold, 15 carats of diamonds and detailed enamel work in order to depict the A$AP-organizer's instantly-recognizable features. Specifically, Jason of Beverly Hills reportedly spent more than three months to complete the piece, perfecting the birthmark on his cheek, diamond headband, joint and even the doubled-up cup in his hand.
Take a look at the piece below and above, you can also view the moment A$AP Rocky received the gift box also.