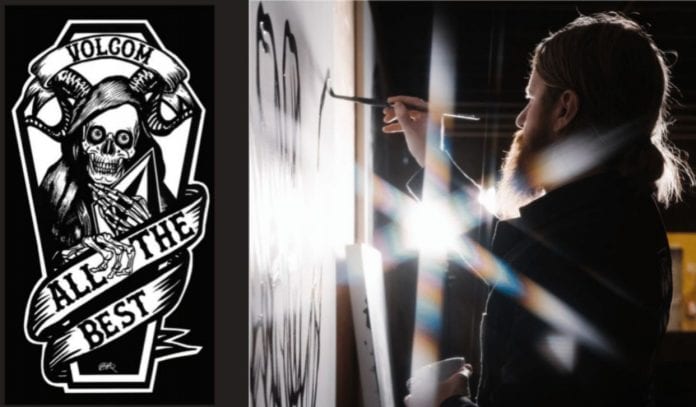 After working together for over 15 years, the duo that is Volcom and Schoph look to further their outputs with yet another collaborative project.
This time around the UK-based artist has taken to one of Volcom's most popular products, the trucker jacket, using it freely as a canvas. This lead to Schoph doing his own thing which, in this case, focuses on progressing his reaper-orientated art.
Consequently, the jacket arrives with an eery print on the back, depicting a horned reaper within a coffin holding both Volcom branding as well as a piece of text. This text reading "ALL THE BEST", something which in the UK is often said in replacement to "thanks" or "farewell". From here, the design makes its way to garbs that are suitable for both men and women alike.
Take a look at the Volcom x Schoph collaboration bellow, if you like what you see then head over to Volcom's online store to cop your favourite.