Just yesterday we saw China's top leader, Xi Jinping, watch over a carefully choreographed military parade in Beijing, something which was organised to celebrate 70 years of Communist rule. As you can imagine, this wasn't something that was appreciated by the Hong Kong protesters who have been active since March.
As for why this would particularly rub them up the wrong way, the 2019 Hong Kong protests essentially all kicked off due to the fact that people were concerned that a new bill would subject Hong Kong residents and visitors to the mainland Chinese jurisdiction.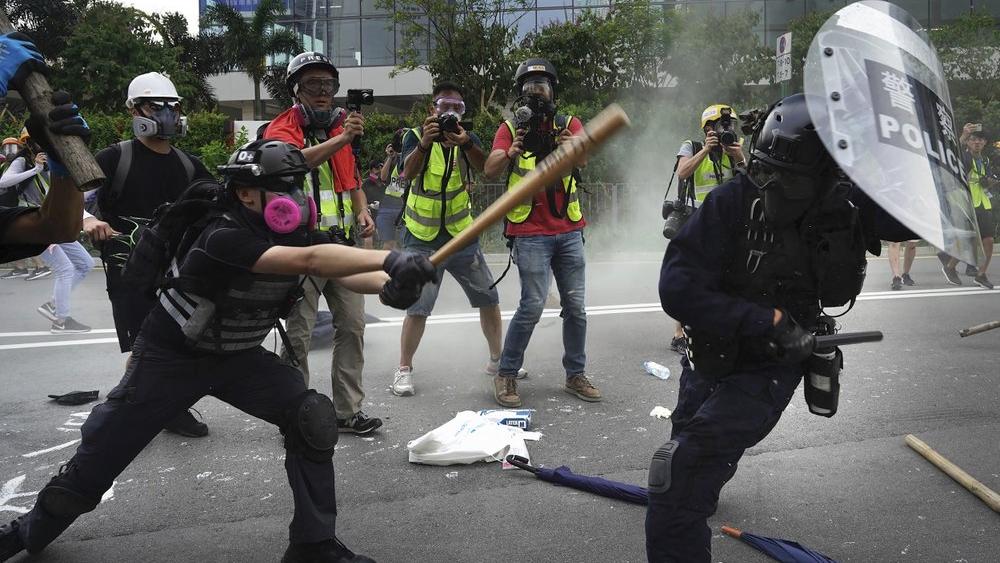 Specifically, this all stemmed from the introduction of the Fugitive Offenders amendment bill. This bill was proposed by the Hong Kong government and, if enacted, would allow local authorities to detain and extradite criminal fugitives who are wanted to new territories such as Taiwan and mainland China.
This was seen as the first potential step towards China undermining the independence of Hong Kong, a region that currently makes its own decisions with the only exceptions being for foreign relations and (military) defence matters.
Demonstrations against the bill began in March and April and turned into continuing mass movements in June. Hundreds of thousands of people marched against the bill on the 9th of June while things escalated on the 12th, the day on which the bill was scheduled for a second reading in the Legislative Council.
As the weeks went by, the situation was still getting progressively worse, for example, numbers increased with rallies almost reaching 2 million people in early August. This was met with tougher responses from officials, leading to tear gas, rubber bullets, and eventually real ones, with one 18-year-old protester being shot just yesterday.
This was the first live round of ammunition used so far, something which acts a clear indicator that things are likely to get worse. However, Police chief Stephen Lo said firing the bullet was "lawful and reasonable" as Tsang Chi-kin can be seen attacking an officer with a pole prior to being shot and stating: "My chest is hurting, I need to go to hospital."
The government said he was now in a stable condition and as of yet a debate rages on as to whether the police officer had to resort to a live round. Hundreds of people staged a peaceful sit-in outside the teenager's school on Wednesday. Meanwhile, 96 people, mostly students, who had been arrested on Sunday appeared in court charged with rioting.