The very talented Klaus Littmann has recently taken to the Wörthersee football stadium in Klagenfurt, Austria, in order to turn the space into the country's largest public art installation.
Specifically, the exhibition titled FOR FOREST is seeing the expansive sports arena get transformed into a rich evergreen forest that will consist of around 300 trees. Interestingly, the project was inspired by Max Peintner's drawing titled 'The Unending Attraction of Nature', which saw the same concept depicted back in the year 1937.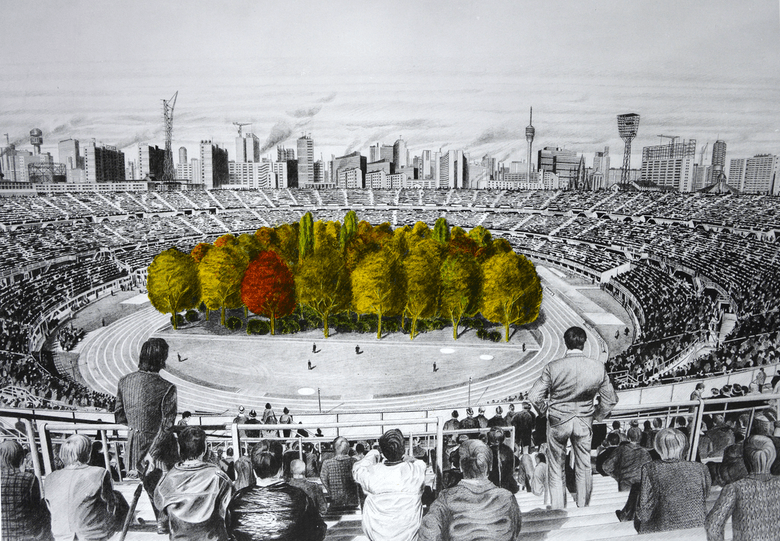 The space is designed to help us "challenge our perception of nature and question its future." Furthermore, Klaus stated that one of the big contributing factors for creating the landscape was to bring attention to the importance of nature to everyday life.
Take a look at Klaus Littmann's FOR FOREST exhibition below, if you like what you see then head down to the arena to see it yourself, the address can e found below.
Wörthersee Stadium
Südring 207
9020 Klagenfurt am
Wörthersee, Austria