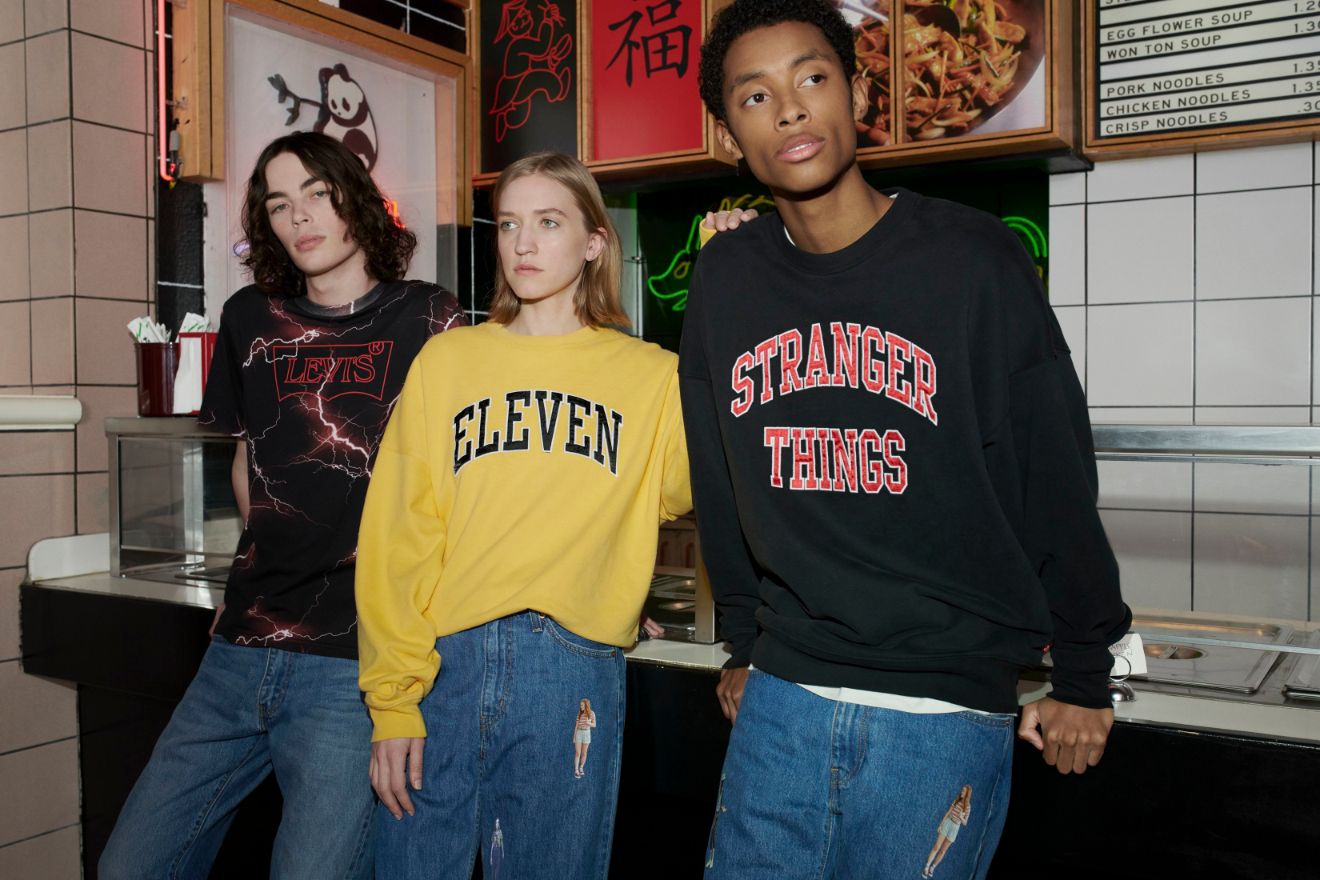 With the third season of Netflix's hit show, Stanger Things, just around the corner, enthusiasts of the story are eagerly waiting to be able to get their eyes on the next instalment. However, with the third series set to debut on the 4th of July there is a little time to wait, well why not check out the program's official collab with Levi's while you're sat around?
Interestingly, the American clothing company was actually used by the creators of Stranger Things to dress a number of the characters in clothes consistent with the '80s era in which the series is set. Well, this retro aesthetic didn't go anywhere, in fact, it was utilised so successfully in the collection that it even the collab's offerings appear in the episodes a number of times.
As for what to expect, the Stranger Things x Levi's collab boasts jeans, sweatshirts, tees and more, take a look at them below, if you like what you see then head to Levi's online or physical stores to cop your favourites.