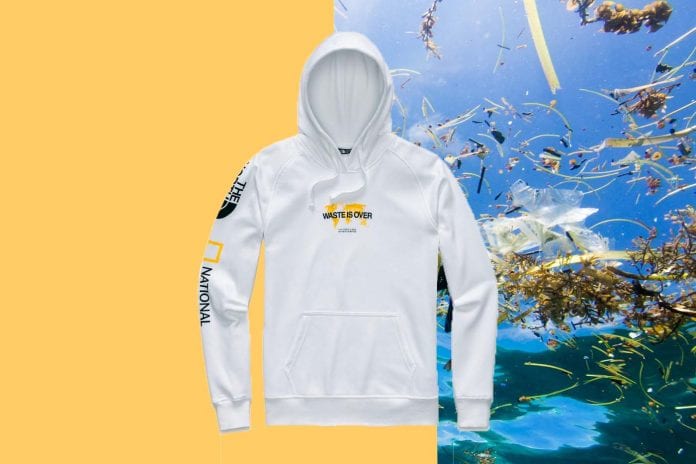 Sustainable clothing…
The American outdoor recreation product company that is The North Face has teamed up with none other than the renowned television network synonymous with the outdoor world, National Geographic. As for why the two have set their sights on creating a collection completely out of upcycled plastic waste.
Consequently, the duo has produced a range titled "WASTE IS OVER", it boasts a predominantly monochromatic selection that consists of both hoodies and tees. Interestingly, the only colour featured on these pieces is found in small amounts and matches that of National Geographic's box motif.
From here, both National Geographic and The North Face's branding can be found on the sleeve while "WASTE IS OVER" decorates the chest of the hoodies and the sleeves of the long-sleeve shirts. Last but not least, map graphics can be found layered within the previously mentioned design points.
Take a look at the "WASTE IS OVER" collection below, if you like what you see then head to The North Face's website to cop your favourites.
---
our latest podcast episode...