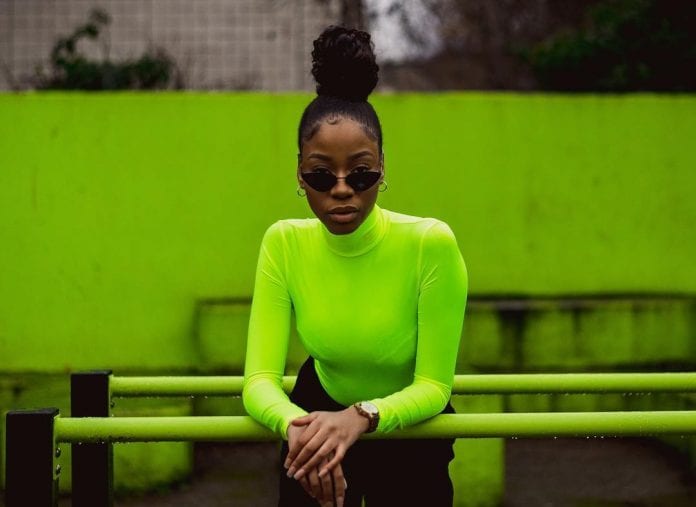 Pearl Kosi is an English-Batswana internet personality who has been vlogging, documenting and talking to her steadily-growing fan base for a little while now. Specifically, Pearl has been blowing up this year, something that's a clear consequence of her regular YouTube videos.
Pearl takes these videos as an opportunity to discuss advice, tips, trips to South Africa, watching Drake at the O3 and even her relationship with one of London's most loved producers, JAE5. We got the chance to speak with Pearl, this is what she had to say...
WHAT FIRST GOT YOU INTO VLOGGING?
I used to watch so many YouTube videos especially when the beauty videos started. Vlogging became a thing that blew my mind.
I couldn't believe I was hooked and so invested in someone's life and I loved it. So, I thought 'why not do it myself?' I started making corny little videos on my phone and absolutely loved it so I started doing the real thing.
WHAT ARE YOU AIMS FOR 2019?
My aims for 2019 are to be in a better place, financial, mentally, and in my career compared to 2018.
I just want to be in a better place, to focus on my mental health and happiness. We sometimes get so sucked into work or school or whatever and forget to really look after ourselves.
Also want to live my best life all 2019 lol.
IF YOU COULD ONLY HAVE ONE SOCIAL MEDIA ACCOUNT, WHAT WOULD IT BE?
That's a tricky one! I think I would only have Twitter. I get so sucked into instagram, I see all these perfect lives and bodies and that just brings me down or makes my insecurities worse.
We sometimes forget that people only show their best lives on there and it's just not real at all. Twitter, on the other hand, always has me bussing up laughing at all the tweets, people don't take life so seriously on there.
Who are your biggest inspirations?
"My biggest inspirations are the people around me; friends, boyfriend, family.

I get inspired by watching them work hard and transform their lives. Their work ethic and dedication. That all just encourages me to work harder and keep pushing."
whats your biggest aspiration?
"TO ONE DAY BE ABLE TO STOP MY MUM FROM WORKING AND LOOK AFTER HER. I WANT HER TO RETIRE EARLY AND JUST ENJOY LIFE."
if you could only pass on one message or lesson to your followers, what would it be?
"BE HAPPY, BE YOURSELF AND DON'T WATCH WHAT OTHER PEOPLE ARE DOING. YOU ARE YOUR OWN COMPETITION."
HOW DO YOU TRY AND BALANCE SELF-CONFIDENCE AND POSITIVITY WITH SOCIAL MEDIA AND VLOGGING?
I
t's hard sometimes, seeing all these 'perfect' bodies on Instagram doesn't help either. I have to remember that everyone has an insecurity. Even the most beautiful person in the world has one think that they don't like about themselves. Thats why social media breaks/cleanses are needed sometimes to really bring you back to reality.
I sometimes have to remember that the way I look or how I am, makes me, me. If we all looked the same the world will be boring. Also, speaking positively about an insecurity, helps me learn to love it. As for positivity in general, I'm naturally a positive person. I believe in the law of attraction and always practise it.
Whatever you think becomes a reality. Think positive and you receive positive things. I'm also extremely lucky and grateful to have amazing followers and subscribers that comment positive things. I don't really get negative comments as much but whenever I do I just have ignore them and block it out, I don't give them my energy. I try my absolute hardest to protect my energy.
WHO ARE YOUR FAVOURITE ARTISTS/MUSICIANS AT THE MOMENT?
Coldplay! I've always loved Coldplay, also NSG. They're currently killing the game and releasing bangers after bangers.
IF YOU COULD DECIDE WHICH HUMAN WOULD HAVE THE FIRST DISCUSSION WITH AN ALIEN, WHO WOULD YOU CHOOSE AND WHY?
hmm, I'd say myself! If I sent someone else they might not ask all the questions I need answers to, or what if they miss out details when they come back?
WHO ARE SOME OTHER FAVOURITES OF YOURS?
I've recently been exploring different genre's of music. As for the UK, I would say J Hus. I also like South African artists like Kwesta. I actually had the opportunity to meet him, we were all taking shots in South Africa but I had no idea who he was. That was until my followers told me. I started listening to his music and instantly became a fan.
STAY UP TO DATE WITH PEARL