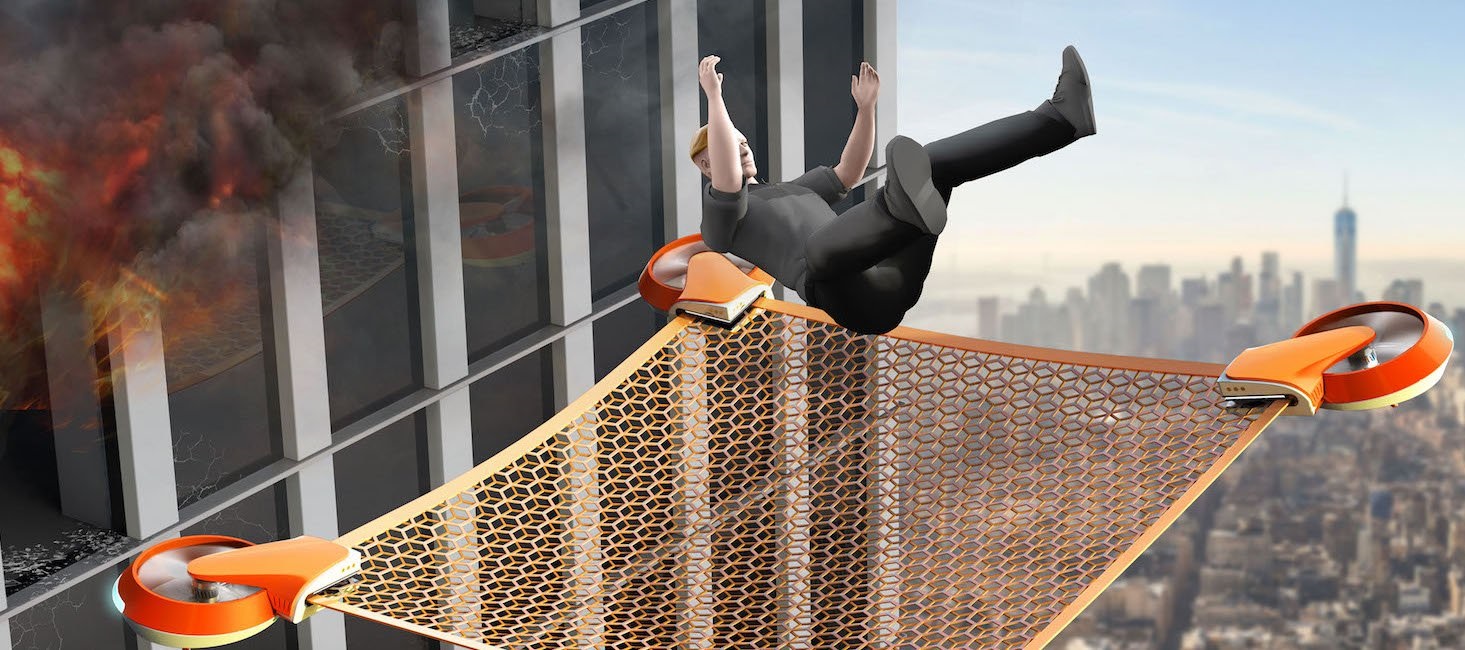 A group of 6 students in Guangzhou, China recently outlined a device device titled 'NET GUARD' that they hope to develop in order to reduce some of the catastrophic consequences of skyscraper disasters. Specifically, the high altitude self-driven UAV drone concept aims to rescue rescue those individuals who find themselves needing a way out of a highrise.
As for how the tech would work, a the kit would receive a distress signal which consequently allows it to travel to the scene at high altitude via the use of GPS. From here the drone approaches the scene and unfolds into four parts, in the center of which lies a safety net. The net is designed to be able to catch a person in mid-air, relying on sensors to keep track of the person as they jump into the net, positioning the drone to catch them with it's four powerful propellers allowing the device to carry the individual's weight.
The concept is shortlisted to win $13,000 at this year's golden pin concept design award.