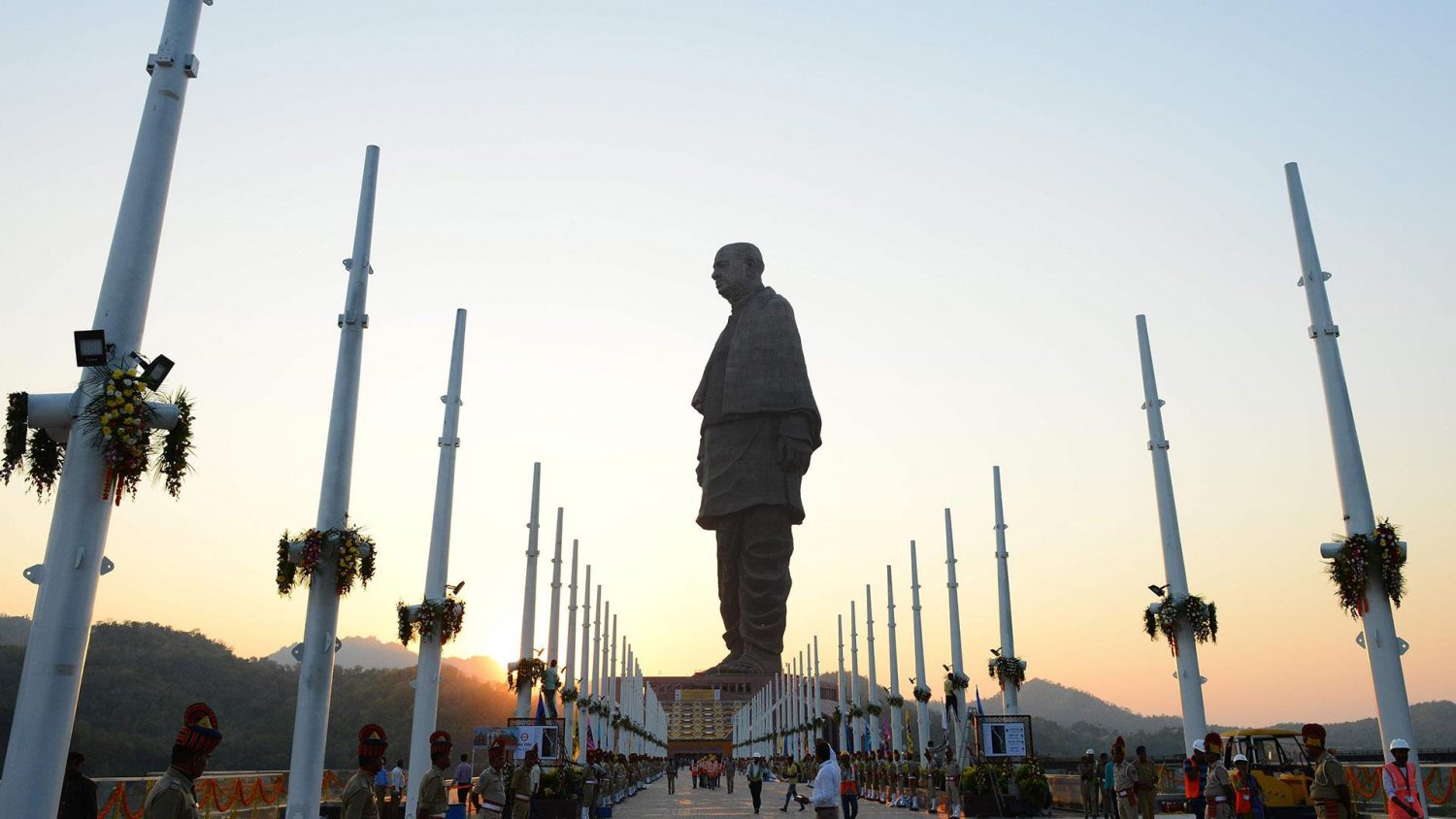 China recently had their Spring Temple Buddha statue trumped in size after the Indian Prime Minister Narendra Modi unveiled the world's largest statue. Specifically, the project which saw a depiction of the late Vallabhbhai Patel, an iconic Indian politician who was commonly referred to as the "Unifier of India," stand 182 meters in height, knocking out China's previous record of  128m.
As for the Statue of Unity's creation, the sculpture was designed by Michael Graves Architecture & Design, and was formed from over 18,000 tonnes of reinforced steel and 1,700 tonnes of bronze. Not only this but the whole project took a whopping 5 years to finish and cost the creators around £315.5 million to complete.
This means that the project has had its criticisms, in fact, many have highlighted the fact that with the venture's cost you could have been able to irrigate 40,192 hectares of land, fund two new Indian Institute of Technology (IIT) campuses, five Indian Institute of Management (IIM) campuses and six Indian Space Research Organisation (ISRO) missions to Mars, as well as this you could cover repair, renovation and restoration of 162 minor irrigation schemes and the construction of 425 small check-dams. Although having said that, we will have to wait and see the kind of money it brings in from tourists and other monetizable channels.