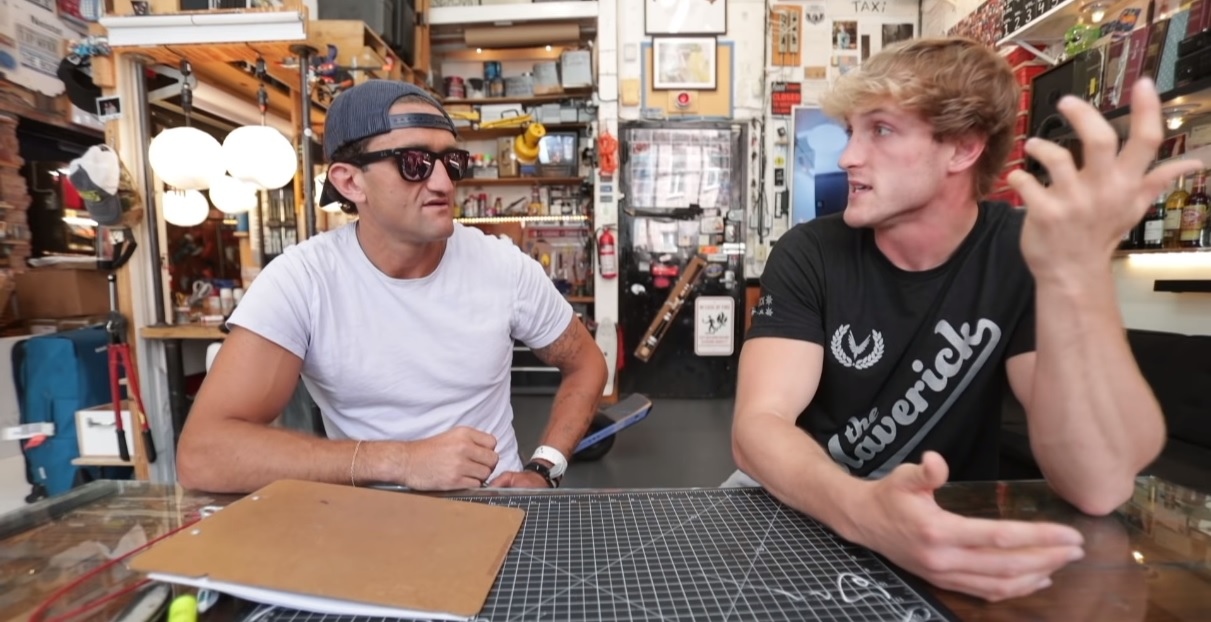 The controversial internet personality that is Logan Paul took a seat in Casey Neistat's office yesterday in order to give the YouTube personality, filmmaker, vlogger and entrepreneur a chance to question him over the choices he has made during his career, most notably the one that led to Logan filming and uploading a video of a man who had committed suicide in Japan.
The video – which you can watch below – starts with Casey, similarly to the BBC, questioning whether he should even upload the interview in the first place, but unlike the British Broadcasting Corporation he decided to publish it and let the public decide whether it was a good or bad move for themselves. However, many are sceptic around Casey's motives as the content creator's rate of growth have been slowing down for a while now and this could simply be a way to draw in more eyes. If this was in fact the deciding factor then it has accomplished its goal as the day the video was uploaded saw an approximate 40% rise in daily views and subscribers.
No matter what Casey's motives were there is no denying that the video provides its viewers with some grilling and awkward entertainment.
[siteorigin_widget class="WP_Widget_Custom_HTML"][/siteorigin_widget]