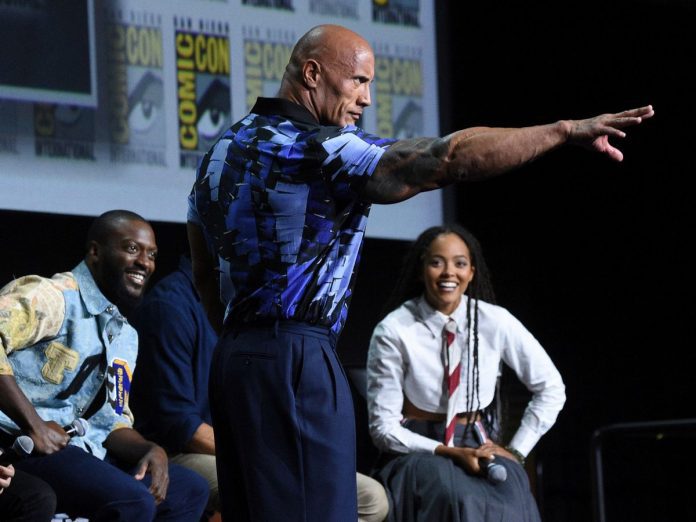 The San Diego Comic-Con ran from July 21-24 and was once again an in-person event that brought tons of new announcements, trailers, and teasers for franchises that included Marvel, Lord of the Rings: The Rings of Power, Game of Thrones: House of the Dragon, and many more. Here are just some of the headlines.
LEGO kicked off its announcements by revealing 3 new sets based on James Cameron's Avatar. The Neytiri & Thanator vs. AMP Suit Quaritch set, Jake & Neytiri's First Banshee Flight set, and Floating Mountains: Site 26 & RDA Samson set will be released on October 1 alongside the previously announced Toruk Makto & Tree of Souls set.
DISNEY shared a first look at Marvel's Moon Girl and Devil Dinosaur, its upcoming animated series about – you guessed it – Moon Girl and her devilish dinosaur. The show has a star-studded cast including Alison Brie, Andy Cohen and Jennifer Hudson.
Just as Batman is taking a back seat, WARNER BROS confirmed that The Joker will not be making an appearance in Gotham Knights. Creative director Patrick Redding revealed the news but neither confirmed nor denied whether Harley Quinn would be making an appearance.
It wouldn't be a Comic-Con without a panel tributing the man they still call "The King of the Comics". Frank Miller, Steve Saffel, Rand Hoppe, Jeremy Kirby & Mark Evanier got together for the Jack Kirby Tribute Panel.
📸 J. Fletes © 2022 SDCC pic.twitter.com/DfQIA1qK8f

— San Diego Comic-Con (@Comic_Con) July 24, 2022
A new trailer was released for He-Man and the Masters of the Universe Season 3, which arrives on Netflix on August 18. Skeletor is causing trouble again as the heroes are forced to flee his ghost and undead Snake Men army.
SpongeBob SquarePants, he who lives in a pineapple under the sea, is about to get a Doctor Strange-Esque multiverse special as Nickelodeon has announced 'The Tidal Zone.' The Tidal Zone is a crossover show that sees Spongebob Squarepants, Kamp Koral, and The Patrick Star Show collide.
Marvel Studios closed off SDCC 2022 with a bang! The powerhouse superhero studio showcased a whole range of previously revealed projects, like Wakanda Forever, Ant-Man 3, Blade, and Fantastic Four, while teasing new Marvel movies and shows in the works, like Avengers: Kang Dynasty and Secret Wars — hinting at what's to come for the future of the Marvel Cinematic Universe by showcasing not just all of Phase 5, but most of Phase 6.