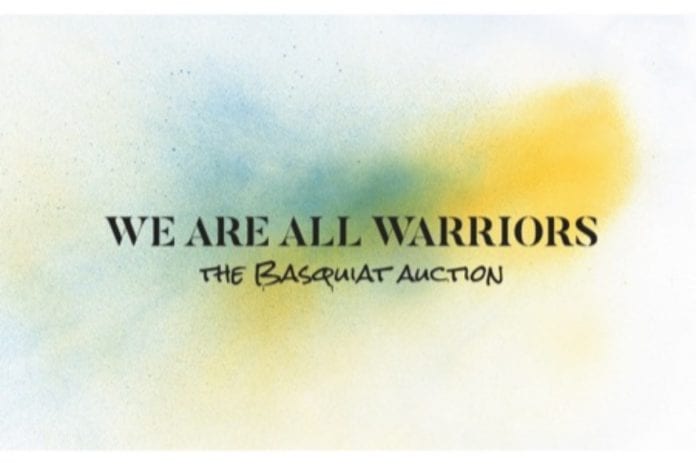 Jean-Michel Basquiat's 1982 painting 'Warrior' is expected to become the most expensive piece of western art to auction in Asia. 
Basquiat died at the age of 27, in 1988 from a drug overdose and has since become one of the most widely recognisable artists in the world. In 2017 his 1982 painting, 'Untitled', sold at auction for $110.5 million giving art dealers an understanding of what 'Warrior' may be worth.
'Warrior' was painted at the height of Jean-Michael's artistic maturity, in 1982, and was created using a mix of acrylic, oil stick, and spray paint on a wooden panel. The painting features a Black, sword-wielding figure with Basquiat's signature skull-like head. The painting will be auctioned during a single-lot-sale entitled, "we are all warriors" and is expected to fetch between $31 million and $41 million.
The painting will be available to purchase on March 23rd, 2021 in Hong Kong at 10 pm HKT. You can follow the auction on the Christie's Website and be sure to subscribe to our newsletter, keep up to date with the latest art news.