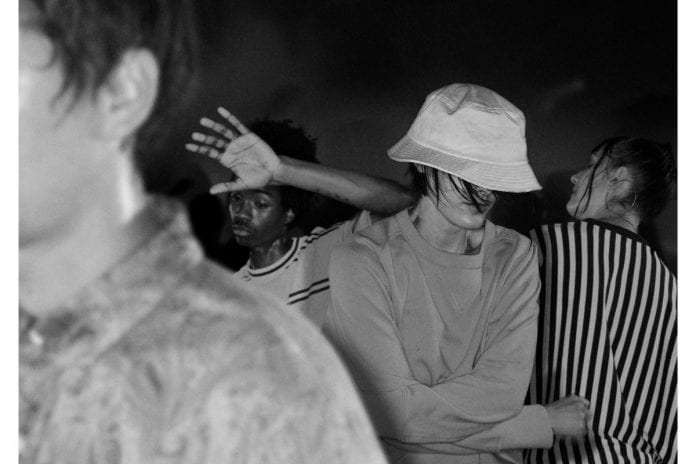 Levi's are taking it back to the 1980s in their latest Spring/Summer 2021 vintage collection. The brand has modelled their collection specifically, around Manchester in the '80s, with inspiration being drawn from the likes of the Happy Monday's.
The collection has been dubbed "Loose Fix', the same name of Happy Mondays' 12" record from 1991. When asked about the collection Paul O'Neill, Head Designer for Levi's Vintage Clothing at Levi's Strauss & Co said, "A lot of young kids in Manchester in the '80seither couldn't afford the latest fashions or just wanted to stand out from the crowd so they started buying old Levi's® flares in vintage clothes stalls around town, and they'd buy them too big so they could wear them oversized and mix them with sportswear and anoraks. Our Loose Fix collection is paying tribute to that scene and bands like Happy Mondays who were young working-class kids making ground-breaking music while getting up to all sorts of mischief."
Some key items from the collection include a neon green reproduction of a 1980s Levi's jacket, the white tab parka in macaw green, and archival parka with acid green exterior and blue contrast lining. Another notable archival replica in the line, is the sports jeans anorak in bright rinse, reviving one of the styles that defined the '80s, this anorak features lightweight, stonewash denim with red and peach poplin throughout for that iconic '80s flare. For bottoms, this season, Levi's Vintage Clothing features the archival reproduction of the 1984 501 Jean which embodies the sweeping technological advances of the '80s that let us produce wider, less flawed fabric rolls.
You can check out some of the lookbook photos for the upcoming collection below and be sure to subscribe to our newsletter, to never miss a drop date.