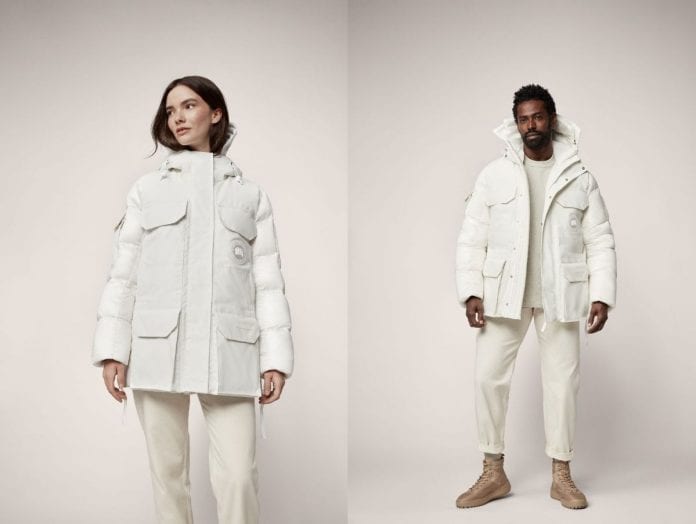 The renowned outwear company that is Canada Goose has looked to take another step in the direction of sustainable clothing. As for what they have done so, the brand has just dropped a new Parka that could just be their most sustainable product yet.
Specifically, the latest revamp of the Standard Expedition Parka is not only carbon-neutral but functional and fashionable. As for what to expect from the jacket, it's constructed from a new take on their Arctic Tech fabric. The textile consists of recycled polyester and organic cotton, although it's new it boasts the same level of warmth as the original Arctic Tech fabric.
To further add to the sustainable agenda, the jacket's outer shell is made of 100% recycled nylon, derived from the brand's Feather-Light Ripstop fabric. The Recycled Feather-Light Ripstop is designed to protect from high winds, rain and snow with its water-repellent finish. When it comes to aesthetics, the greige colourway is a result of limited chemical use with the undyed fabrics.
Take a look at the new sustainable Standard Expedition Parka below. If you like what you see then you're in luck as the piece dropped today via Canada Goose's online store for the price of £1,550.