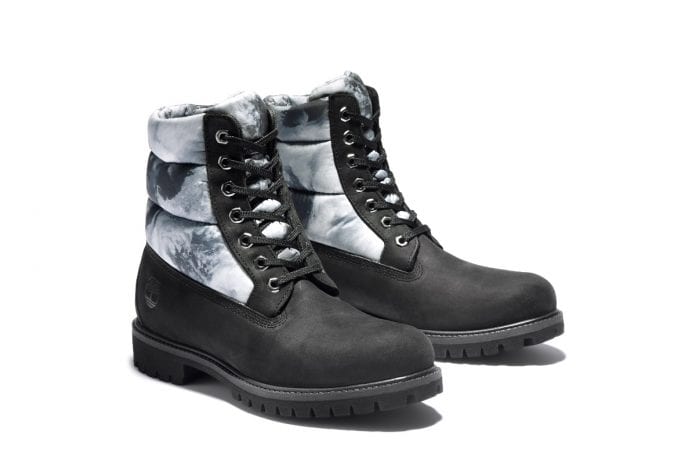 Timberland has had a busy year and yet they are showing no signs of slowing down, this is clear with their latest release, The Climate Pack Collection. The pack's aesthetic is inspired by the effort to document climate change through aerial/satellite photography.
The main articles of the collection are the Climate Pack Boots and the Climate Pack water-resistant jacket. The boots' padded uppers and the jacket's whole surface area are printed with satellite imagery, showing the impact of climate change on our planet. The boots are constructed with Rebotl™ Fabric – which is made from at least 50% recycled plastic, Primaloft® Insulation – made from at least 70% recycled plastic, as well as high-quality leather sourced from highly-rated tanneries.
The Climate Pack's water-resistant jacket is constructed from 100% recycled plastics. The insulation and lining are breathable and lightweight and is made from Timberland's Rebotl™ Fabric also.
Timberlands Climate Pack Collection is available from the Timberland Website and retails from £165 – £230 GBP. You can check out the collection below and be sure to subscribe to our newsletter to never miss a drop date.