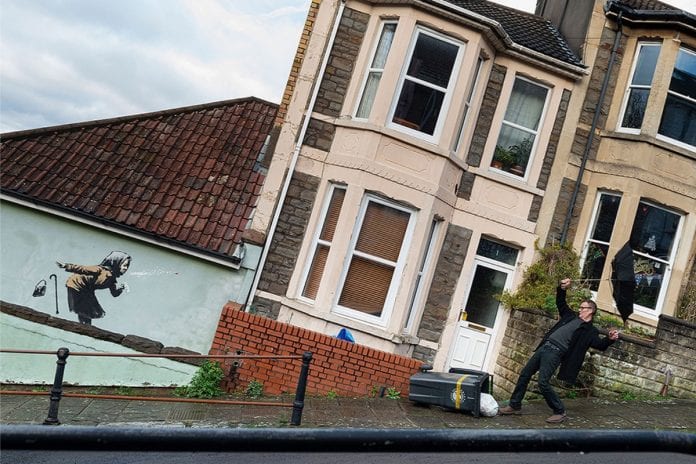 Banksy has struck again! The Bristol-based street artist has been busy this past year; posting a lot of new works on his Instagram.
His latest piece has been spotted in Bristol and has been named Aachoo!! It depicts an elderly lady in the midst of an aggressive sneeze; causing her to spit out her dentures and drop her belongings.
In a conversation with The Guardian Banksy said, "We wanted to come up because people will deface it, and luckily we've got a workshop and a massive piece of acrylic we've got leftover…The artwork is so nice. It's so relevant, isn't it?" This hasn't been Banksy's first piece referring to the ongoing pandemic. On his Instagram, he posted a photo of a girl hula hooping with a tyre and a video of himself tagging a London Underground carriage with sneezing rats.
You can check out Aachoo!! below and be sure to subscribe to our newsletter to keep up to date with the latest news.