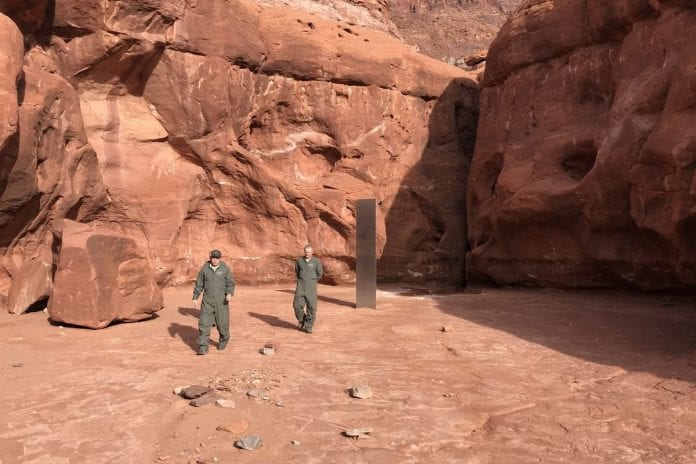 It was only last week that a random unidentified monolith was discovered in the middle of Utah's desert. As if it wasn't mysterious enough, just several days later and the monolith has vanished.
For those who don't know, the rectangular metal structure was found after officials, who were trying to track wildlife, spotted it from a helicopter. They kept the location unknown given that the site was going to have to be examined. However, the simple images shared by the officials were all that curious individuals needed to start their search. Various people were able to track it down but none of them have been able to explain its origins.
Fast-forward to Saturday and the object has gone, left at the site is a smaller item, a prism of the same material. Ryan Bacher, a helicopter pilot who was the last person to see the object, said he visited the location on Friday afternoon. Consequently, Utah's Bureau of Land Management noted that the monolith had been removed "by an unknown party."
The Bureau of Land Management did note that the object "is considered private property," that's the reason why they couldn't remove the monolith from its location in the first place. So far, no one has explained the structure's whereabouts as well as its origins, so stay tuned for more info.