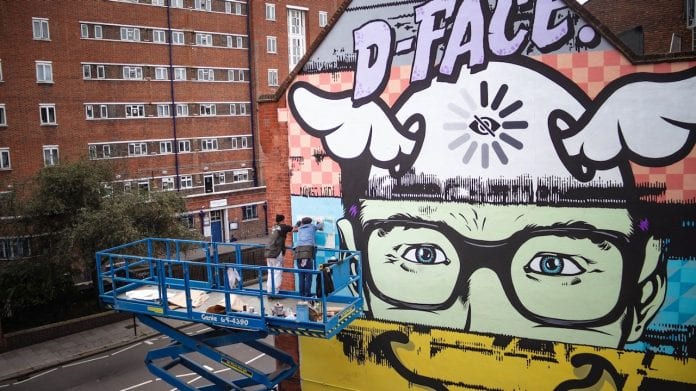 Shortly after celebrating the sale of their six-hundred millionth lighter, Zippo has collaborated with the renowned urban contemporary artist that is D*Face. As for what the duo have done, not only have they created a mural in the heart of London, but then moved this design onto a Zippo too.
Specifically, after partnering with the London Mural Festival, Zippo has used the opportunity to celebrate the launch of its latest design innovation, the new 540 Colour decoration process. As the name would suggest, this new manufacturing technique allows for brighter and more contrasting designs. What better way to highlight this than having artists leave their touch on the lighter.
As for the mural, it's located on the side of the Theatro Technis Theatre in London's Kings Cross. It's one of over 40 large-scale murals and artistic events that are taking place throughout September as part of the festival's celebration of Street Art in the Capital.
As well as D*Face's design making its way to Zippo's windproof lighter, you can also expect work from Marija Tiurina, Pref and Tristan Eaton. Take a look at this selection of Zippos below. If you like what you see then head over to Zippo's online store to cop your favourites.