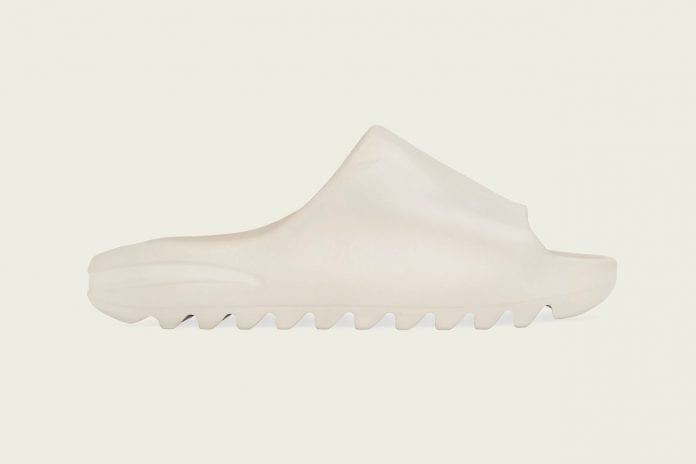 The YEEZY slides received a mixed reaction when dropping earlier this year. However, for those who are a fan, we have some good news for you.
The latest Kanye West brainchild arrived boasting a comfy EVA foam construction. This build then wraps itself into a simply-shaped slide, offering very little in terms of design. Having said this, it seems that the pair focus on function rather than aesthetic. Consequently, the sleek design utilises a deep footbed with a one-piece strap to reduce unwanted friction.
Although the YEEZY slides do offer very little when it comes to its aesthetic, a single adidas logo is, in fact, debossed into the heel. From here, the outsoles' rigid teeth provide grip as well as a subtle addition to the design.
Take a look at the three YEEZY sliders below. If you like what you see then head to YEEZY's online store on the 4th of September. They will set you back $55 or £45.