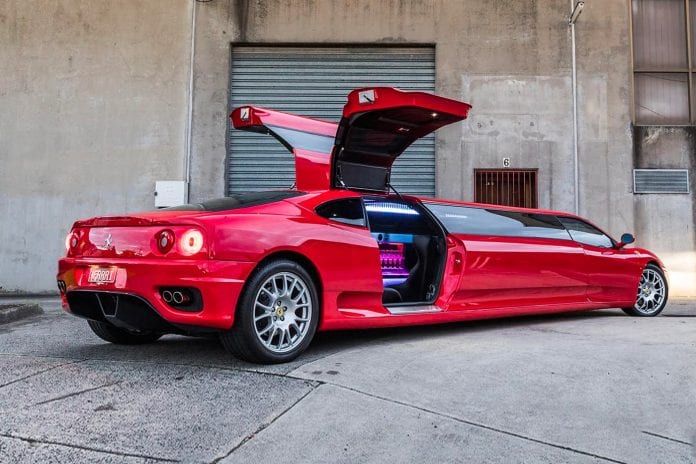 Australia's ExoticLimo has just listed a brand new vehicle, and this time around the limousine hire company has looked to make the ultimate transportation flex. Specifically, the company has, for the second time, converted a 2003 Ferrari 360 Modena into a stretch limo. This time around the limousine sports a true Ferarri red and is hailed as the world's fastest stretch limo.
As for what to expect from it, it's designed to seat two people in the front, while the cabin can comfortably seat eight. While riding in the back, passengers will be able to take in flamboyant LED lighting, a cinematic surround sound system, a bar and multiple televisions. Getting in and out the limo is done through two gull-wing doors, while the whole limo is propelled by rear-wheel drive.
Take a look at the 2003 Ferrari 360 Modena stretch limo below. If you like what you see and want to purchase the limousine, head over to Carsales where you can cop it for a mere $399,999 AUD – approximately £218,000.