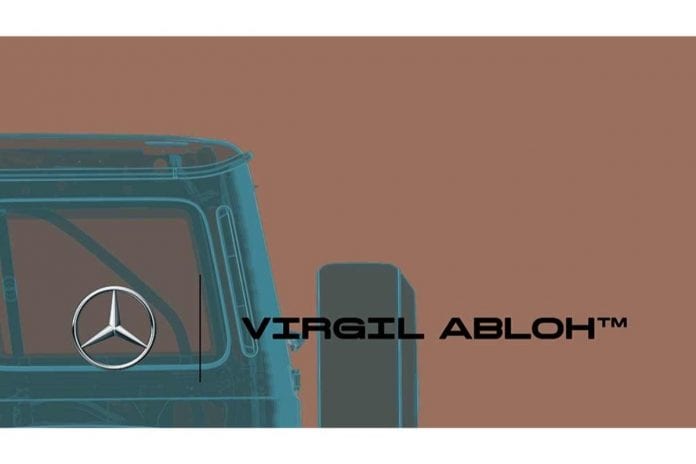 Design extraordinaire, Virgil Abloh, has announced an upcoming collaboration with German car manufacturer, Mercedes-Benz.
The pair will be producing an artistic model of the G-class car; which recently celebrated its 14th birthday. 'Project Geländewagen', as its been titled, sees Virgil working closely with the Mercedes-Bens chief design officer, Gordon Wagener, to support the creative industries.
A one-off, home-scale replica of the artwork is set to be auctioned off, upon its release. The proceeds will then be donated to an art-supporting charity. The charity has yet to be named, we expect to know closer to the time. 
Whoever wins the auction, will not only win the model but receive exclusive access to the co-creators and the inspirations behind the artwork. Virgil has gone on record to say that "Mercedes-Benz is a brand that stands for luxury and exceptional performance… Truly a perfect chassis to interject modern artists' ideas of what the future can be stylistically, within conceptual car design."
The artwork will be available globally on September 8th. You can find out more on the Mercedes-Benz website and be sure to subscribe to our newsletter to keep up to date with the latest news.