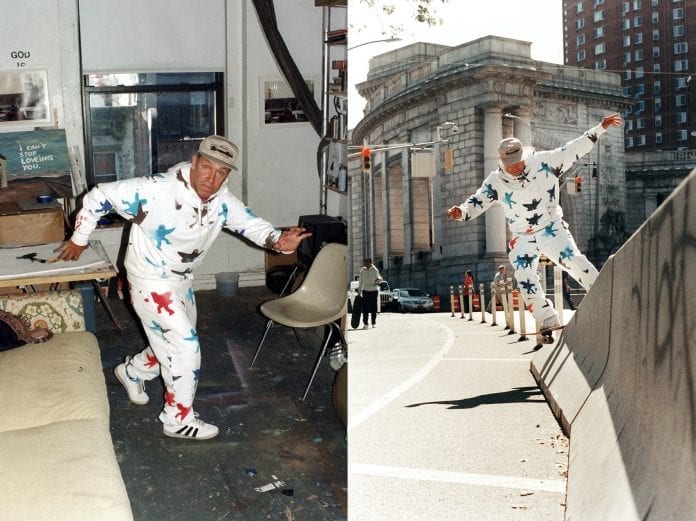 Mark Gonzales and long-time collaborative partners Adidas Skateboarding have released their latest apparel line "Shmoofoil".
The Gonz recruited fellow team riders: Heitor da Silva, Nika Washington and Magnus Bordewick, in order to create a New York City based lookbook, that was shot Quentin De Briey. The most iconic piece of the collection is the "Shmoofoil" repeat-print hoodie and sweatpants, the print is a piece of Gonzales' own graffiti artworks.
The collection features various small-logo embroidered tees, a cream track jacket with purple chest embroidery, a mint green hoodie finished with an orange collaborative emblem and a set of purple shorts. The apparel line does not reference the previously seen Gonz Adidas Superstars on Blondey McCoy but we see other former pieces in the ex-skateboarder and adidas skatebaording's lineage.
Mark Gonzales x Adidas Skateboarding "Shmoofoil" collection will be dropping the Adidas Skateboarding website and various retailers starting from April 1st. Take a look at the collection below: