WDYW Clothing has been striving to produce a high-quality selection of unique yet sustainable clothing ever since its founding, and given that its founding wasn't too long ago, the strides that have been made are impressive.
From the use of organic cotton to the cleaning of the dyehouse's wastewater, WDYW has clearly prioritised the quality of the process before the size of the profit margin. Furthermore, with the street-ready designs being printed to order you know that none of the fashionable stock will be wasted.
This kind of transparency and mindfulness is what makes the founders of this brand confident that the industry will only be moving in their direction. We got the chance to talk to the guys over at WDYW Clothing, this is what they had to say...
WHO IS BEHIND WDYW CLOTHING?
Ethan Mercer, I'm a huge fashion fan but have never been one to follow the traditional steps of anything. So, for me being a fashion student after four years of university before starting a clothing brand seemed pretty unnecessary, I just dived in headfirst.

Along with WDYW, I'm also a fitness instructor within my local gym and a student of psychology, sociology and law. It's safe to say my heart is truly into the clothing although it never hurts to have a backup plan to fund the clothing while I get started over the first year.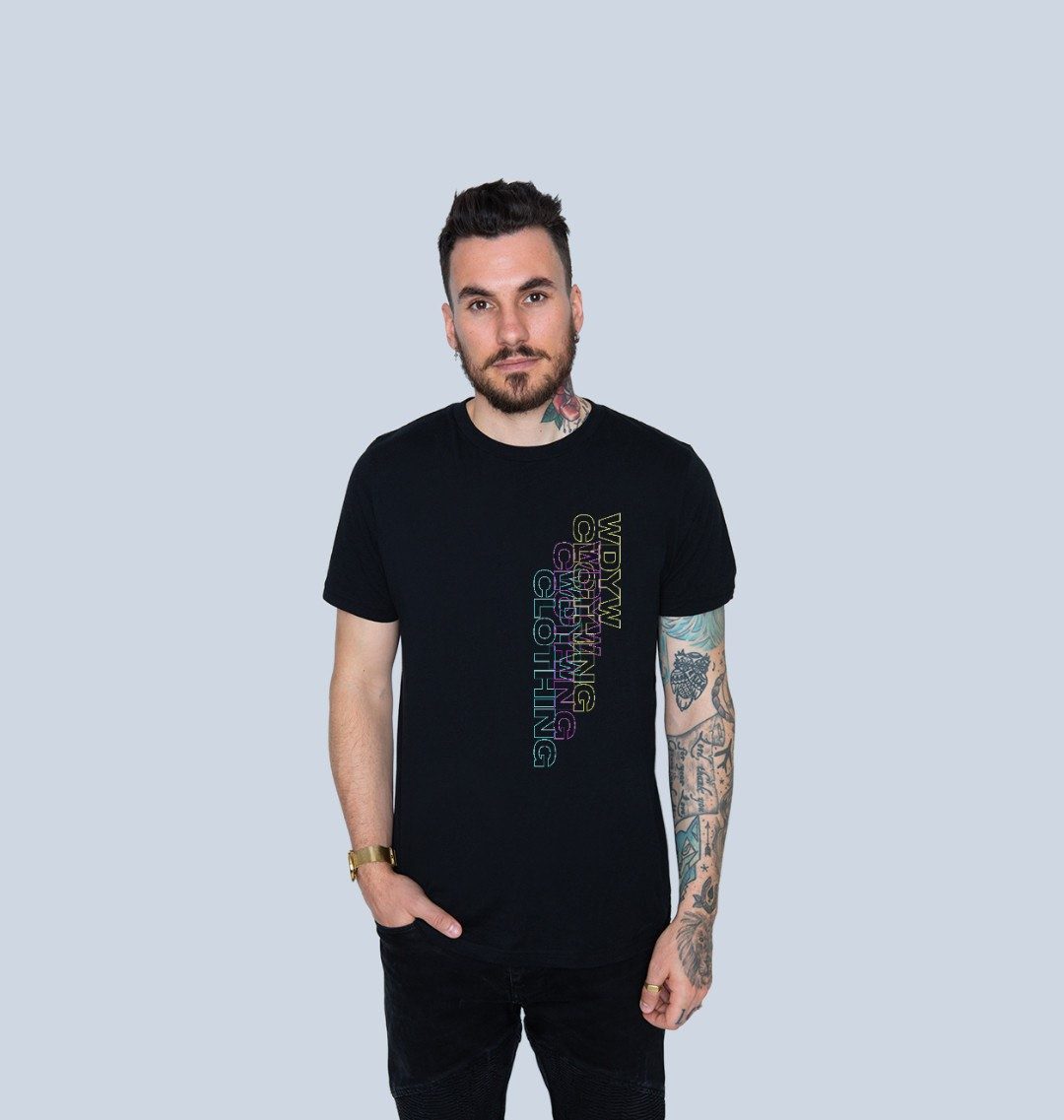 WHERE DID THE NAME WDYW COME FROM?
WDYW is actually our second clothing brand, the first one was called HUSLR although that name was found to be too similar to another much larger company who, unfortunately, ordered a cease and desist. WDYW came about as it is the basic premise for buying anything at all, you purchase what you want so, what do you want?

WHAT DO YOU THINK SEPARATES WDYW FROM OTHER BRANDS?
One big difference would be our ability to be environmentally friendly and sustainable while giving a high-quality print on quality garments. You see other smaller companies that purchase in bulk from a producer of blank clothing in Afghanistan or China have absolutely no clue about the story of how these garments were made or by who at a fair trade standard. Because of our ability to trace every inch of cotton used in our T-shirts', hoodies and sweaters, it provides us with accountability and transparency that even massive fashion houses cannot provide about their clothing.

"I'D HAVE THE CHEEK TO SAY THAT WE'RE ONTO SOMETHING REVOLUTIONARY IN THAT FASHION WORLD AND WILL DO EVERYTHING IN MY POWER TO MAKE THIS TRANSPARENCY AND SUSTAINABILITY THE STANDARD FOR ALL COMPANIES OVER THE NEXT 15 YEARS."
WHY IS IT IMPORTANT TO YOU THAT WDYW CONTINUES TO GIVE BACK TO THE COMMUNITY?
As my perspective on life has been influenced by David Meltzer, I'm a big believer that the universe is always listening and watching what you do. Because of this, I'm always making a constant effort to be grateful for everything, this inherently prompts me to always do better and try to learn. The only way to learn is to be active in society and so with everything that I receive, I try to make sure that I do something positive and beneficial with it. Consequently, others can grow and be happier for it.

WHAT IS YOUR FAVOURITE ASPECT OF THE SCENE/INDUSTRY YOU FIND YOURSELF IN?
The speed at which things can change. You'll notice not a single collection we've released looks anything like the previous, and that's because there are so many different variations of designs in streetwear to cover and it allows us to create designs expressing ourself in new ways. I've just returned from Italy and the inspiration Rome and Milan have provided me is unbelievable; This Italian influence will be quite apparent in our March Madness collection, dropping on the 1st of March.
AS A FOLLOW-UP QUESTION, WHAT IS YOUR LEAST FAVOURITE ASPECT?
I'd have to say variation between men's and women's clothing trends are incredibly frustrating. I fell in love with my first collection, The Beautiful Madness, but I couldn't only produce clothing with those sorts of designs on because it's only a minority of the demographic want to wear clothing so clearly influenced by nudity. My end goal is to design suits and dresses, so it kills me knowing that the majority of women wear these beautifully cut T-shirt's with delicate cuts and frills but I do not as of yet have the means to do it so trying to tap into the female mainstream demographic is incredibly hard. That's not to say there aren't women who do wear clothing like WDYW, because ladies that shop at Size? or Urban outfitters, for example, have the sweet tooth for streetwear and I love them.

WHAT PIECE OF APPAREL ARE YOU MOST PROUD OF CREATING SO FAR?
I am currently in love with the dragon's head design that's being printed on sweaters and tee's as I've got a thing for the green and purple colour combination at the moment.
WHERE DO YOU SEE THE WDYW BRAND IN 10 YEARS?
We have big visions of us being globally known, we are currently doing a lot of networking and pushing as many avenues as we can get to raise awareness. All the while producing top tier, quality prints.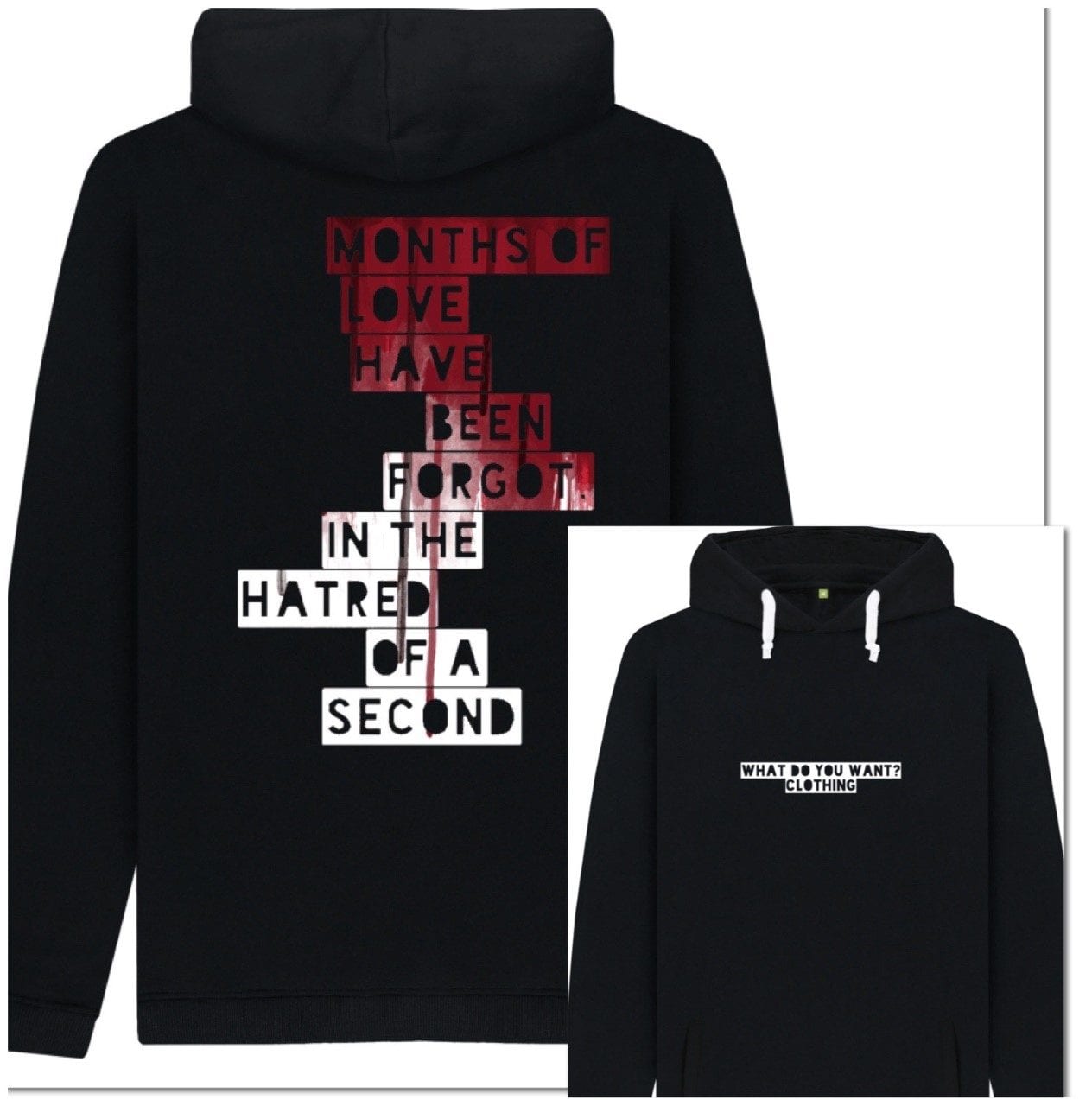 WHAT WOULD YOUR DREAM COLLABORATION BE?
WDYW x Gucci would be something else entirely.

IF YOU COULD GET ONE MESSAGE ACROSS TO YOUR FOLLOWERS, WHAT WOULD IT BE?
Remember to be kind. The world is going sideways in the strangest of ways and there's an edge of uncertainty as to where we will be in five months time, let alone five years. There's going to be people in your personal lives that try to provoke negative emotions, they may not be acting consciously to do this but this is their true colours. You may feel things you've never felt before and may not understand it, but remember that the only thing that will define you is your actions moving forward, so be kind.

WHAT'S THE PLAN FOR 2020?
Growth and scaling all year, be it through networking events to social media posts. We get a fun buzz out of designing and playing around with ideas and so for as long as we have that buzz we shall keep making clothing regardless of how small or large WDYW is.

SUPPORT

WDYW

CLOTHING

BELOW