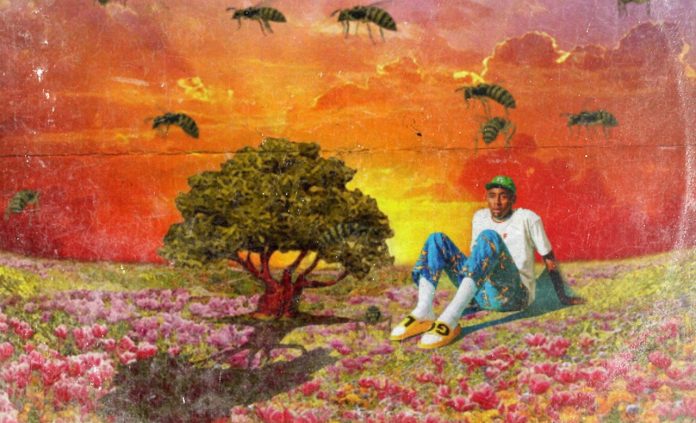 After dropping his highly-anticipated GOLF WANG Winter 2019 collection last week, the American rapper, singer, songwriter and fashion designer that is Tyler, The Creator returned to his music. Consequently, Tyler was able to finish and release two new tracks for his fans before the end of 2019.
Specifically, the tracks titled 'GROUP B' and 'BEST INTEREST' arrive with the creative's signature sound. To be more precise, the first song opts for a nostalgic sample-heavy beat while the second was "a song that I [tyler] never got to fully finish from IGOR sessions." Interestingly, Tyler had the idea to film an impromptu music video for the cut while on a boat tour, with the hopes that the lips would later sync to the music.
Take a listen to the latest Tyler, The Creator tracks below.