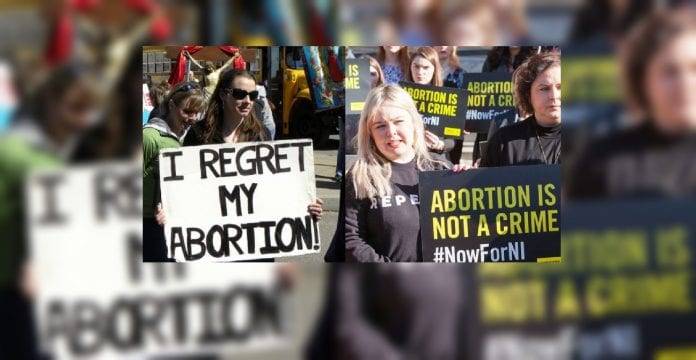 After years of protest on both sides, it looks like abortion will now be legalised in Northern Ireland, something which also arrives alongside the legalisation of same-sex marriage.
Specifically, the legislation was passed by MPs at Westminster and took effect as soon as it passed midnight this morning. Until now, abortion was only permitted in Northern Ireland if the woman's life was at risk or there was a danger of permanent and serious damage to her physical or mental health.
However, now that Section 58 and Section 59 of the Offences Against the Person Act 1861 – which made abortion a criminal offence – have been repealed, women will be able to abort a child if it will cause her any physical or mental health issues in the short term. This doesn't sound like much of a difference, however, unless exceptional circumstances take place, it will essentially allow any woman to abort their baby when they want to.
---
However, as the title suggests, this isn't the only major change Northern Ireland have made to their laws.
From January 2020 same-sex marriage will, in fact, be legal. Although, with the couples having to indicate their intention to marry 28 days before doing so, the first same-sex weddings will consequently take place during the week of Valentines 2020.