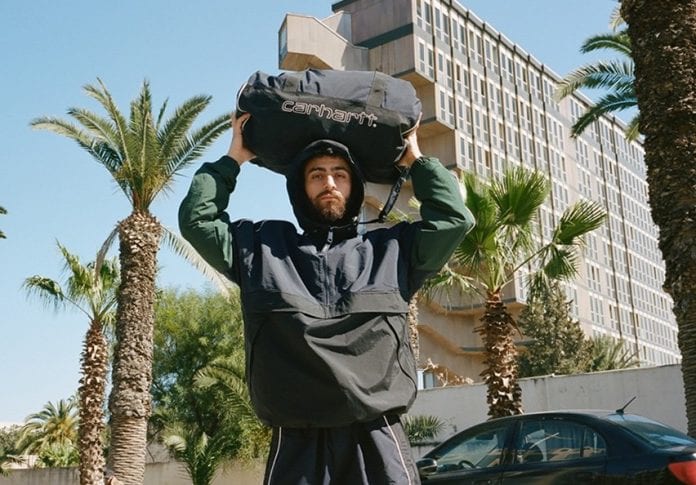 Carhartt WIP not too long ago teamed up with the renowned creatives that are Chndy and Chebmoha in order to drop a brand new set of imagery for the Spring/Summer 2019 season.
As for what to expect, the three worked together with a range of models in a variety of locations, from capitals to countrysides. Specifically, we see shots bases outside the Hotel du Lac, the cliffs overlooking El Haouaria's waters, and even in the side streets of Tunis. As for the clothes, we see that the iconic U.S.-based brand opts for minimalist aesthetics, most commonly turning to camo or branding to pack the punch of the designs. Furthermore, pieces are often loose and, despite being launched in the warmer months, arrive with weather-resistant functionality.
Take a look at the campaign's images below, if you like what you see then you're in luck as everything you see is available now via Carhartt's physical or online stores.