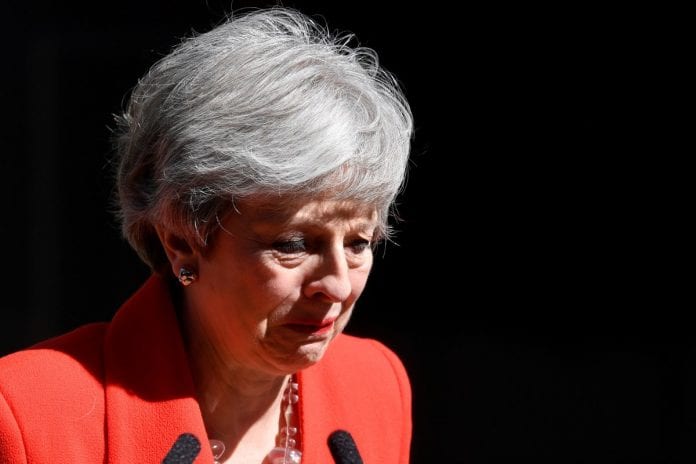 It was only a matter of days ago that the UK Prime Minister, Theresa May, announced in an emotional statement that she said she would be stepping down as the PM and Conservative Leader, adding that she had done her best to deliver Brexit and it was a matter of "deep regret" that she hadn't been able to do so.
As happy or as sad as you might be to hear the news, you might be wondering what's next for the country as well as the historic job role, well below you will be able to find out exactly that.
Specifically, Mrs May will be formally stepping down on the 7th, however, she has confirmed that she will be continuing to serve as PM while a Conservative leadership contest takes place. As for when we might have a new Conservative party leader, the context is set to kick off on the 14th and should theoretically be sorted out quickly, with the party themselves hoping for a new leader to be in place by the end of July. This will hopefully, and almost definitely, be the case as parliamentary recess (what is essentially the government's holiday) will be taking place on the 24th of July, not to mention that there is a small situation with the European Union that needs a look at.
So what about the contest?
The contest, in its most basic form, comprises of two parts. Firstly, the Conservative MPs will reduce the number of possible candidates down to a pair of frontrunners. Secondly, the party members carry out a postal vote in order to choose between them. At the moment the bookies predict that Boris Johnson is favourite, followed by Dominic Raab, Michael Gove, Jeremy Hunt and Andrea Leadsom.
I guess we will just have to wait and see what takes place from here.