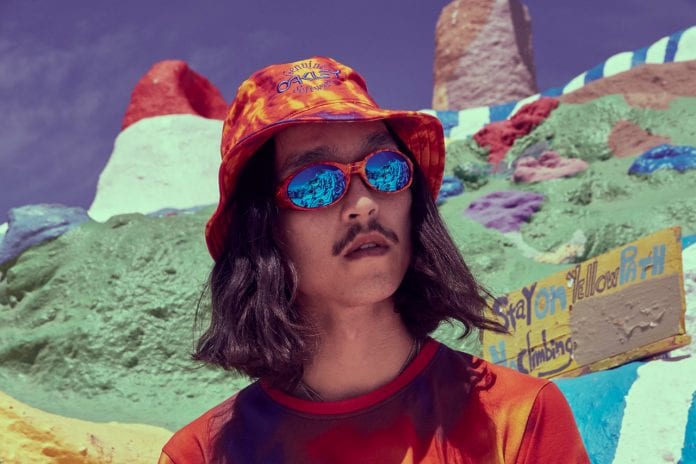 With Oakley ever pushing their boundaries and growing their presence within the streetwear scene, it seemed like only a matter of time until we would get a truly psychedelic and festival-ready collection from the brand. However, they one-upped this idea by doing it in conjunction with none other than the beloved retailers, Size?.
In fact, the two produced a whole collection, all of which boasts vivid and eye-catching aesthetics. Specifically, the collection titled "Chemical Vision" arrives with a wide selection of hoodies, technical jackets, T-shirts, shorts, bucket hats, socks and more. Oakley and Size? then decided to build on these, most commonly turning to red, orange, and purple hues to create standout branding or heavily-decorated garments. This isn't surprising as the project was inspired by the tie-dye movement that took off throughout the West Coast during the iconic '60s.
Take a look at the duo's trippy clothing and eyewear offerings below, if you like what you see then sit tight as the collection is set to hit Size?'s online store on the 30th of May.