Arguably the most famous aardvark in the world, Arthur, is the lead character of his namesake show which interestingly debuted back in the October of 1996. Now, although some only recognise the series due to a large number of memes that were birthed from it, the cartoon has been running long enough that it has seen times change, and rather dramatically.
However, it looks like PBS, the program's developers, are trying to keep up with these changes in society, introducing new storylines and characters that are relevant to events taking place in the real world. Most recently, the creators have done this by introducing the concept of gay marriage.
Specifically, in the latest episode, entitled "Mr. Ratburn and the Special Someone," the show focuses on the usual gang trying to find out who their Lakewood Elementary School teacher, Mr. Ratburn, is getting married to. After sneaking into the ceremony disguised as grown-ups, Arthur, Muffy, Francine and Buster see that Mr. Ratburn can be then seen walking arm-in-arm with his partner Patrick, an aardvark who works as a chocolatier.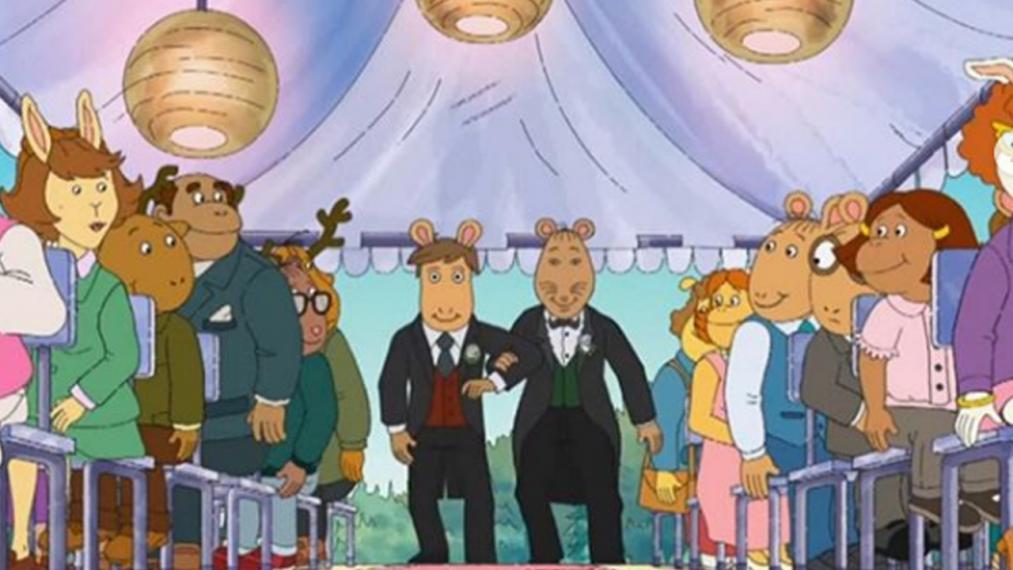 This has story has been welcomed by many, being praised as progressive and a major milestone for the gay community. However, others believe that these kinds of concepts should be left to the parents to introduce, giving them the power to educate their children on them when they believe its suitable.