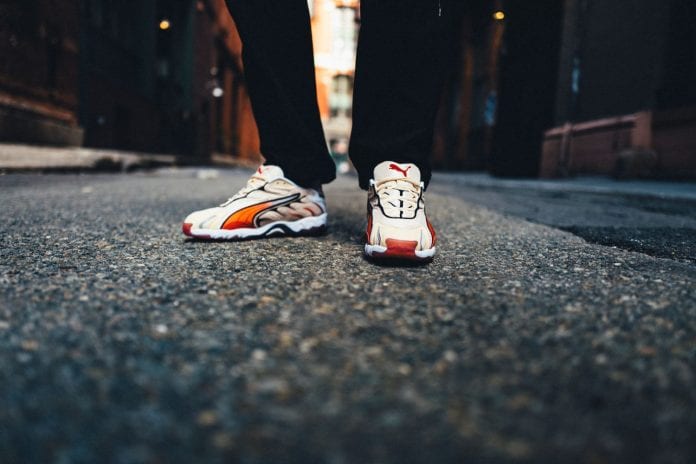 PUMA's original Inhale sneaker took the sports scene by storm in the 2000's as a low profile running shoe, however, since then the renowned sportswear conglomerate has reissued the pair for the streets, and done so in an effective fashion.
Specifically, the revamped pair arrive boasting exaggerated contours, an exciting choice of materials as well as rounded details. Furthermore, the sneakers land in their original retro colourway, consisting of a beige base-coat that stands out against PUMA's instantly-recognisable overlay which rocks a fading-red hue. Last but not least, the pair's bulky midsole remains the same as its original's, bulky and comfort providing.
Take a look at the PUMA Inhale sneakers below, if you like what you see then you are in luck as you can cop them on the 28th of May via PUMA's online store as well as other select outlets.