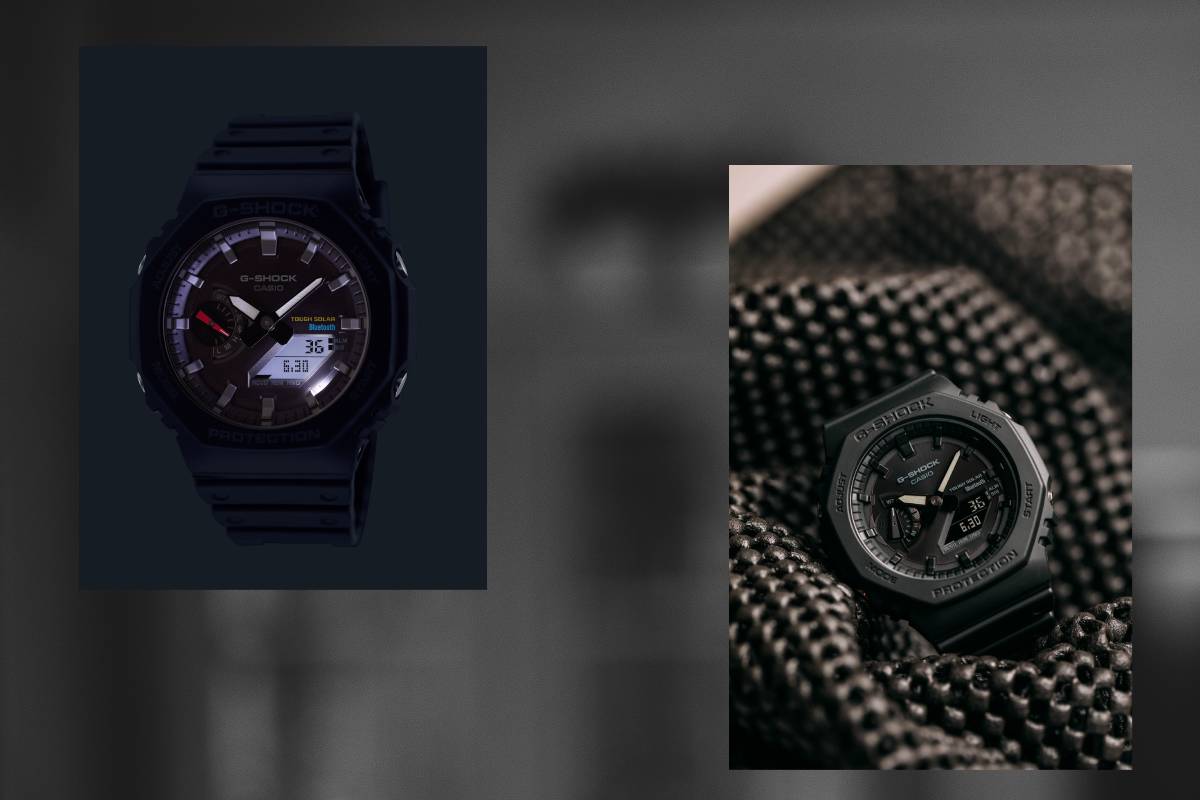 Casio has released their latest addition to the G-SHOCK brand of shock-resistant watches. Their new GA-B2100 watches are the first in the iconic octagonal 2100 line to be equipped with Smartphone Link connectivity and solar charging capabilities.
Initially released in 2019, the GA-B2100 watches were designed to be a contemporary counterpart to the original G-Shock DW-5000C watches. Now with Bluetooth connectivity and a solar charging system, the latest release adds a new level of convivence to the wearer. Smartphone pairing via Bluetooth delivers accurate timekeeping. The tough solar charging system effectively converts light from fluorescent lamps and other sources to power the watch.
As well as these new features, the watches still feature a slim module and optimised component layout. A carbon core guard structure provides both shock resistance and a compact case for the watch to sit in.
Releasing in 5 colourways, the Casio G-Shock GA-B2100 is now available from the Casio Website. You can take a closer look at the watch below.