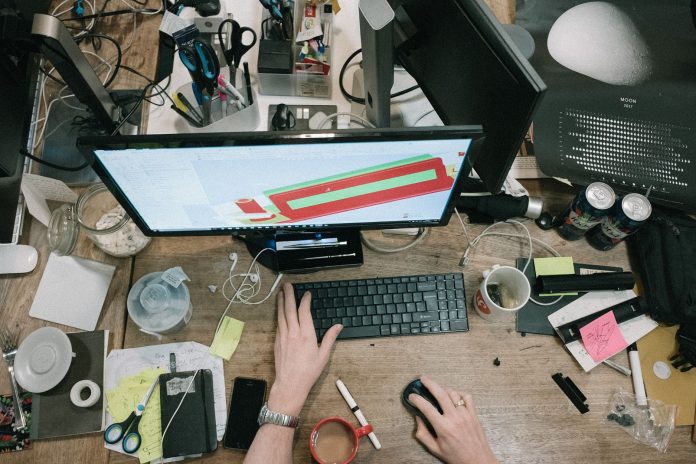 Most people find the academic writing process exhausting and challenging. Preparing reports and writing papers take hours or even days to complete, and it requires intense dedication. As writing assignments are something that every student faces, it wouldn't be a bad idea to try and simplify the process.
One of the best ways to effectively speed up the writing process is using feature-rich writing tools. These tools can help detect punctuation and grammar mistakes, among other things.
Without further ado, dive into the list of the must-have writing tools that belong to every student and academic writer's toolkit.
Evernote
Evernote is a popular application that acts as a high-level text editor. It allows students to write papers, edit and format them. Moreover, all the files are stored in one place, and there's no risk of losing important data. The files are accessible from anywhere, regardless of the device. Other useful features of the application include saving audio or image files and attaching them to the notes, creating quick notes to jot down ideas, making to-do lists, etc.
MonsterWriter
MonsterWriter is a word processor specifically optimized for writing technical and scientific content. The app makes writing a Ph.D. thesis, blog posts, notes, and papers almost effortless. It takes away the pain of navigating and formatting headlines, footnotes, complex equations, tables of contents, and other elements. Furthermore, these papers and articles tend to be quite large, and therefore, they may lag when you scroll back and forth between the different sections. The app eliminates the struggle and resolves it. After writing, you can export the file as LaTex, PDF, or HTML. Find out more: https://setapp.com/apps/monsterwriter
Jasper
Jasper is a game-changing AI writing bot that assists academic and student writers with various parts of their writing. The app identifies the core argument in writing and offers an outline, offers to write introductions, creates a title, etc.
The writing tool comes with all the basic editing functions, such as rephrasing, grammar, etc. It is a great tool for writing emails or cover letters to editors. Users can choose from over sixty templates to help you with research without taking up too much of your time. Moreover, the tool helps promote work across social media, and users can do surveys and polls.
Grammarly
One of the most coveted academic writing tools is Grammarly. Its browser plugin corrects bad phrasing and grammar mistakes. The tool is helpful when you need to check a written text quickly or when you are editing someone's work. Moreover, it offers synonyms so writers can diversify their texts.
Grammarly is a great tool if you need to check written texts in a short time. It helps in correcting spellings, punctuation, etc. Moreover, the tool isn't difficult to use. You need to install it on your browser and then restart your browser.
Plagiarism checker
A plagiarism checker is a must-have writing tool because it helps determine if your work is truly original. Plagiarism checkers are quite simple, and they work to give you an exact percentage of the originality of your work. After all, you wouldn't want to submit a comprehensive report or paper that isn't unique. There are several plagiarism checking tools that you can use, such as Scribbr, Unicheck, Copyscape, etc.
Even though free plagiarism checking tools are available, it is better to use the premium version for more authenticity and deeper search.
Mendele
Mendele helps students with their research and assists them in searching for sources. The tool is also handy in organizing the collected data and citing every resource in one place. Moreover, the
datasets can be stored and shared with ease. What's more, the tool helps students collaborate and communicate with like-minded researchers
Hemingway Editor
Hemingway Editor is a useful and powerful tool that highlights the problems with your writing. The tool is based on the idea that complex, dense sentences are difficult to comprehend. Therefore, it takes these winding, long sentences and breaks them into chunks. The tool makes it easier to see the unnecessary phrases or words and cut them out.
The advantages of using the Hemingway Editor are quickly noticing the pitfalls in your writing, checking grammar, finding alternatives to complex sentences, improving the clarity of your writing, etc.
Anti-Social
When researching or working online, it is easy to get distracted. Also, you might not be completely interested in the assignment or essay that needs to be finished for your academic curriculum. Anti-Social is a great app that can keep you on the right track. The tool blocks all the distracting websites and ensures you are focused on your work.
Ref-n-write
Ref-n-write is a tool for academic writing that students and academic writers can utilize to enhance their writing skills. The tool allows users to search for statements with a similar type, tone, and style in previous documents. In addition, it helps users to become equipped with writing aspects that can be used to tackle future assignments.
The program is important in improving your writing skills as it provides you with the ideal platform for practising initiative learning. You need to drag and drop premium quality articles and search for specific language ideas or vocabulary while writing your essay, thesis, or paper.
FocusWriter
FocusWriter is another effective online writing tool that keeps distractions at bay. The tool hides notifications and tailors how the text appears on the screen. It even keeps track of the writing progress.
Wrapping Up
Students and academic writers must fully utilize the available academic writing tools to improve their language and writing skills.
So, do you need to finish a thesis or assignment? Don't make the research and writing process more complicated than it has to be. Instead, ensure to include the writing tools mentioned above in your toolkit and simplify the writing process. Your paper, blog, or thesis will be written in no
time, and you can enjoy a lot of free time to hang out with your friends or get started with the next assignment.