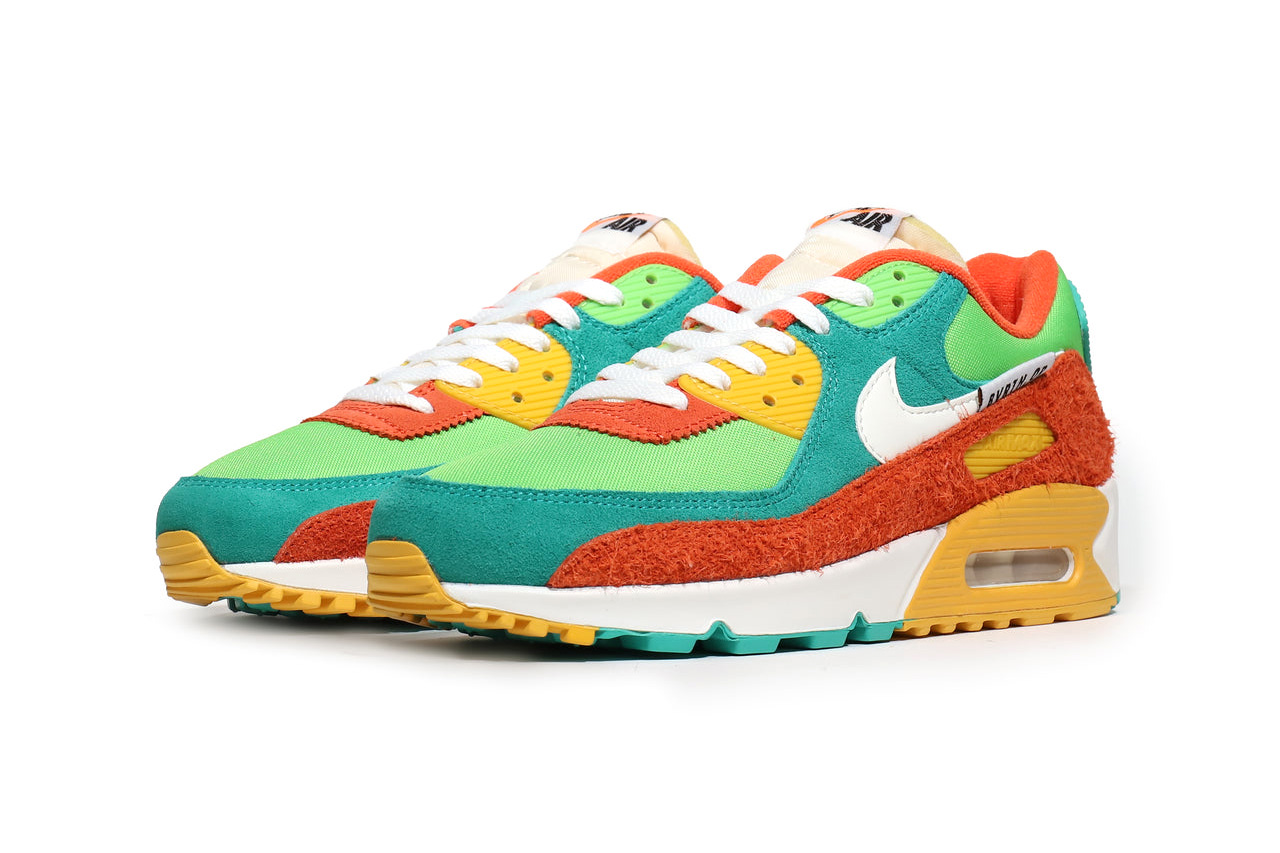 Nike has unveiled their latest member of The Running Club. The Air Max 90 SE stays true to its roots with an unmistakable waffle sole underfoot with a retro sports-infused style.
The latest inductee features shaggy orange suede panelling which sits over hits of "Sail" and yellow. The stitched overlay accents enhance the heel and upper with shades of "Roma Green" and "Mean Green". Rounding the shoe off we see serrated edges to the edges and an exposed foam tongue.
You can check out the Roma Green Running Club Nike Air Max 90 SE below. They are currently available on the Hanon Website for £135.