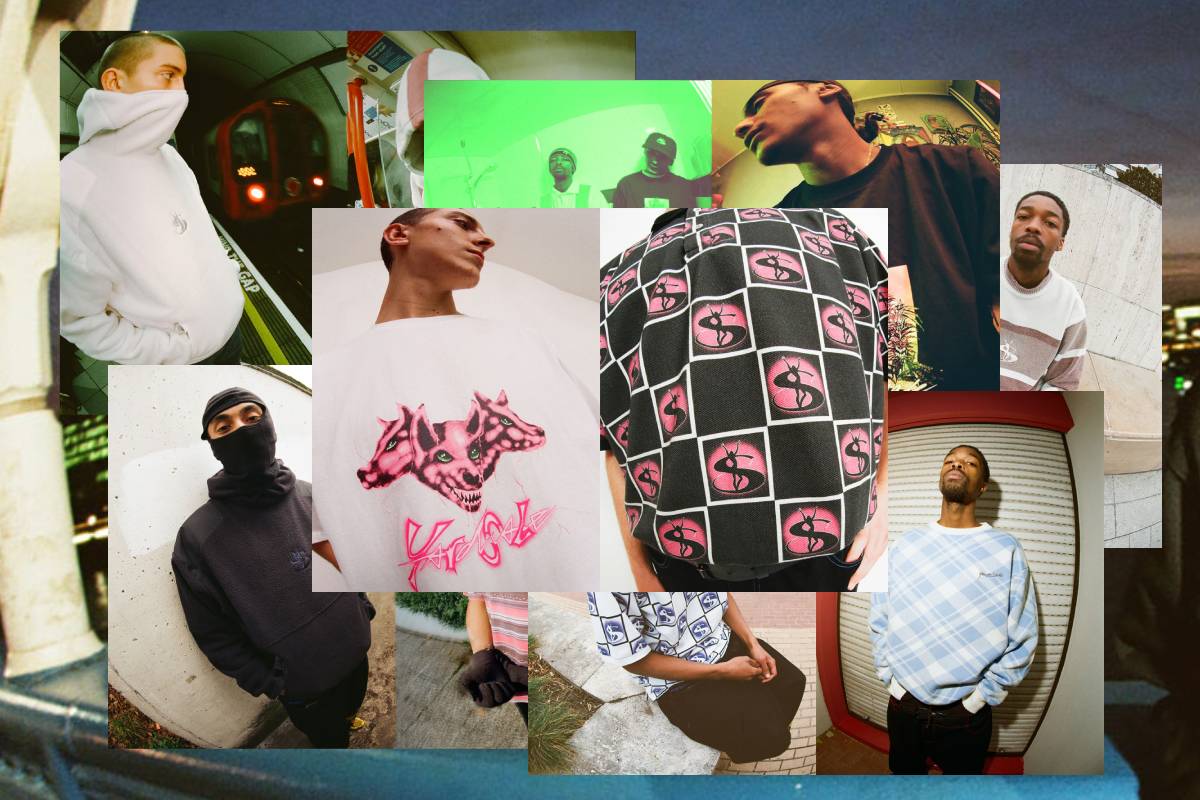 South London based skate brand, Yardsale, have just released their Winter 2021 collection previews. This season presents dynamic pieces with bold skate graphics.
Featuring relaxed fits, the collection is comprised of polos, t-shirts, outerwear, knitwear and accessories. Highlights from the collection include the Bellagio polo and tees; sporting an all-over YS logo print in white/blue and black/pink checkerboard colourways. Additionally, the graphic tees include a multi-coloured forbidden fruit design on solid-colour blanks.
Yardsale has repurposed the plaid patterned shirts from its Fall 2021 capsule, turning them into heavy-weight jackets and jacquard knit jumpers with colour-blocked two-tone designs that extend to beanies and more. Rounding off the collection is the classic YS slacks, embroidered Odyssey jeans and French Terry and cotton sweatpants in muted colourways.
The Yardsale Winter 2021 Collection will be available from December 1st, 2021 on the Yardsale Website. You can check out the collection below.