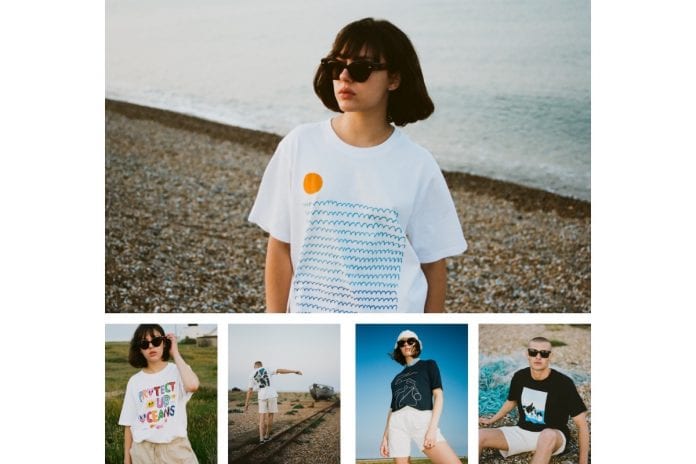 Social Activist brand, TOMORROW, are teaming up with marine conservation organisation, Sea Shepherd, for a vegan-friendly apparel collection.
The ocean-inspired collection is all made to order and 50% of proceeds are shared with the artists behind the designs and Sea Shepard. Their new One Ocean collection aims to shed some light on the importance of ocean conservation and to enable real action to protect marine wildlife.
One Ocean consists of T-shirts, Hoodies and Tote bags made from recycled fabrics and water-based inks. For the collection, TOMORROW worked with six artists; Kelly Knaga, B.Thom Stevenson, Luca Bjørnsten, Humberto Cruz (I SCREAM COLOUR), Kit Agar and Ellen Rutt. All of whom created specific designs for the collection, supporting Sea Shepherd and their marine conservation work.
The TOMORROW X Sea Shepard collection is currently available on the TOMORROW Website. You can check out the full collection and designs below.