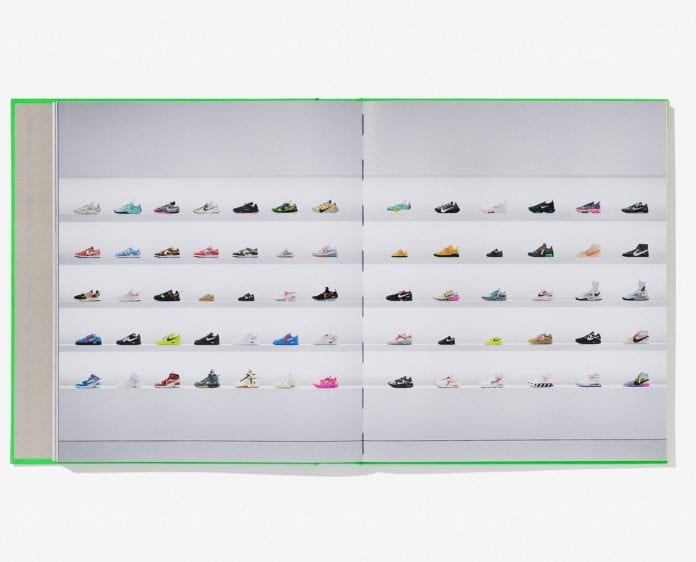 It doesn't feel like it was 5 years years ago that the global sportswear brand, Nike, teamed up with the multi-hyphenate creative that is Virgil Abloh. The reason is likely due to how active the close collaborators have been during that time. Not only have the duo been producing some of the most highly sought after sneakers around, but we also saw Virgil make history by taking the reins of Louis Vuitton.
As you can imagine, with this level of success comes curiosity regarding what the process behind the designs and releases are. Well, if you are one of those people then don't worry as your questions will likely be answered with ICONS, a forthcoming book created by Virgil, Nike and London-based design studio Zak Group.
The book traces Abloh's investigative and creative process through documentation of the prototypes, original text messages from Abloh to Nike designers, and treasures from the Nike archives. Expect Swooshes sliced away from Air Jordan's and reapplied, Abloh's typical text fragments in quotation marks on Air Force 1s, and All Stars cut into pieces. Specifically, the first part of the book presents a visual culture of sneakers while a lexicon in the second part defines the key people, places, objects, ideas, materials, and scenes from which the project grew.
Take a peek at the ICONS book below and above. If you like what you see then head over to Flannels to pre-order it, with its release date being the 30th of April.