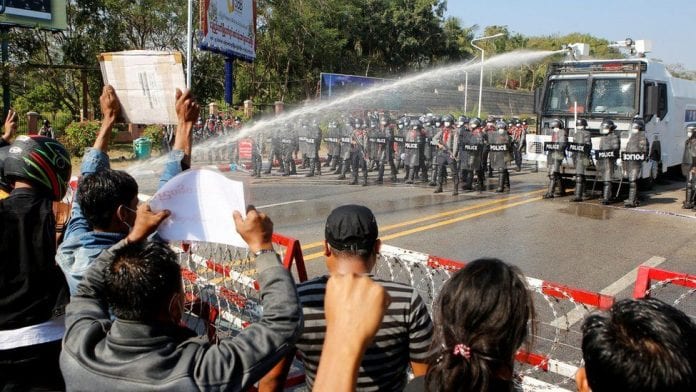 Protests in Myanmar have likely caught your attention this week, with images being shared far and wide on social media. If you have been wondering what it's all been about then look no further as below is a summary of the what's happened and how things appear to be moving forward.
How did the situation in Myanmar start?
The situation all began after the election of Aung San Suu Kyi in 2015, it was the first free election in 25 years. She is a politician, diplomat, author, and a 1991 Nobel Peace Prize laureate. Although she won the vote, she was forbidden from becoming president because she has children who are foreign nationals. Instead, she was given the title "state counsellor" and worked side-by-side with the acting president, Win Myint.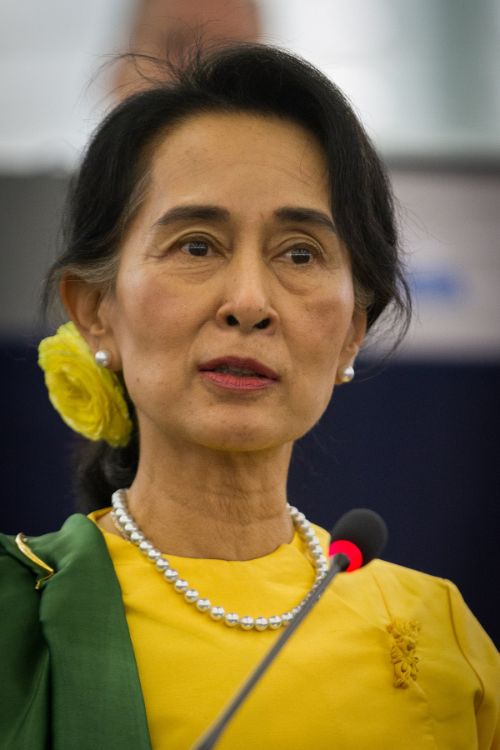 Fast-forward to 2020 and her party, the NLD, won by a landslide. They gained 83% of the seats in parliament, this is important as 25% of the seats were controlled by the military. As you can imagine, the elected party can only lead effectively if they are able to outnumber the military in parliamentary seats.
Why are there protests now?
Similar to the actions of Donald Trump, the Union Solidarity Party claimed that they lost due to fraud. Despite having no evidence, as well as moderators confirming the election was fair, both the Union Solidarity Party and the military refused to accept the results.
This February the military took action, it was on the day parliament was to sit for the first time. Specifically, they arrested Ms Suu Kyi as well as other political leaders. In order for the military to justify their actions they said they were launching a coup for the sake of democracy. They declared a state of emergency, consequently giving them the power to run the country for the next year.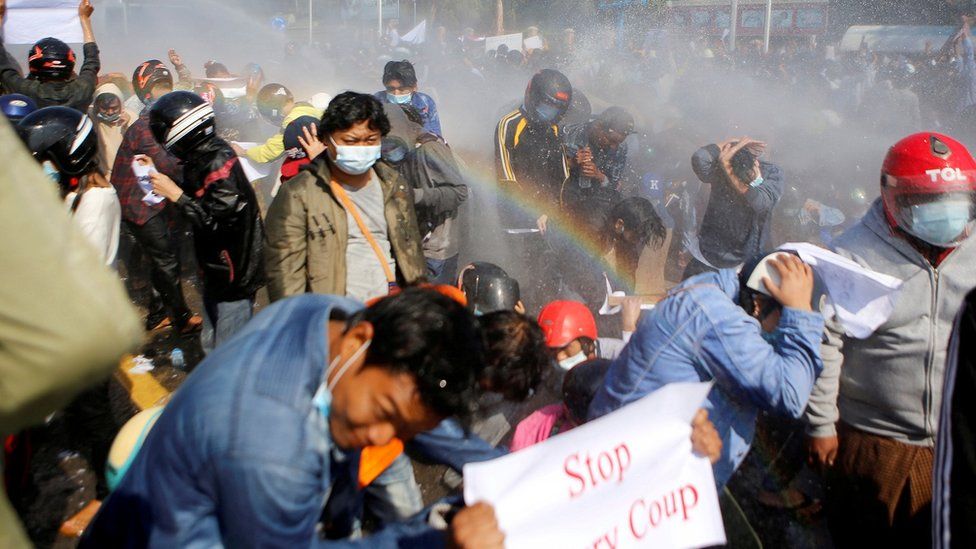 What has happened during the protests?
"End the military dictatorship" was being chanted during the protests; protests that have now taken place four days in a row. This was despite the military banning large public gatherings as well as putting night-time curfews in place in selected cities.
Live warning shots were fired in the air to try and disperse crowds, after that didn't work rubber bullets and water cannons were shot at protesters. Although the number of injuries have remained relatively low, there is no telling what the damage could be in the coming weeks.
What will happen now?
There is no end to the military coup in sight and therefore the protests will likely, and hopefully, continue. Having said that, New Zealand announced that it would be suspending all high-level contact with Myanmar and imposing a travel ban on its military leaders. This was the first international move taken to try and reduce the militaries ability, costing them approximately £20m in aid.