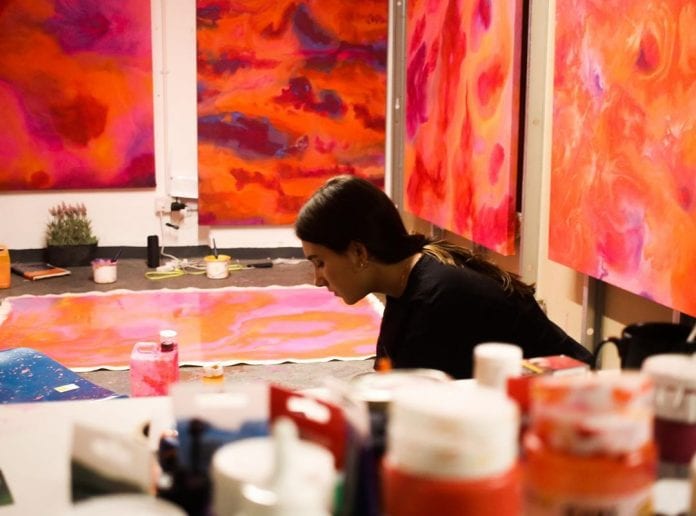 Rebecca Gilpin
---
As an easy-going artist and bass player, Soho's Rebecca Gilpin seems to be the textbook creative. However, when hearing her view on life, her work and the process behind it, it becomes clear that Rebecca seems to be in a different space than many others.
Rebecca Gilpin herself explains that her work is the consequence of letting the outside world, from music to the sensibilities of communication, flow through her. Using her uniquely positive and optimistic lens, Rebecca instills her art with the same uplifting feeling that's present when creating it.
We got the opportunity to catch up with Rebecaa, this is what she had to say:
how would you describe yourself and your art's role?
I guess I would describe myself as a hardworking, pensive, determined 23-year-old trying to figure out what's going on in the world, so through my work, I tell stories and I create links between things that are on my mind and things that I'm interested in. Whether it be faith, psychology, stories about famous musicians or personal things that have happened in my life. I always find a way to subtly get it across in my work. The role of my work is to bring people out of their day to day lives and create a diversion and I do this through my use of sunset colours and the scale of my work.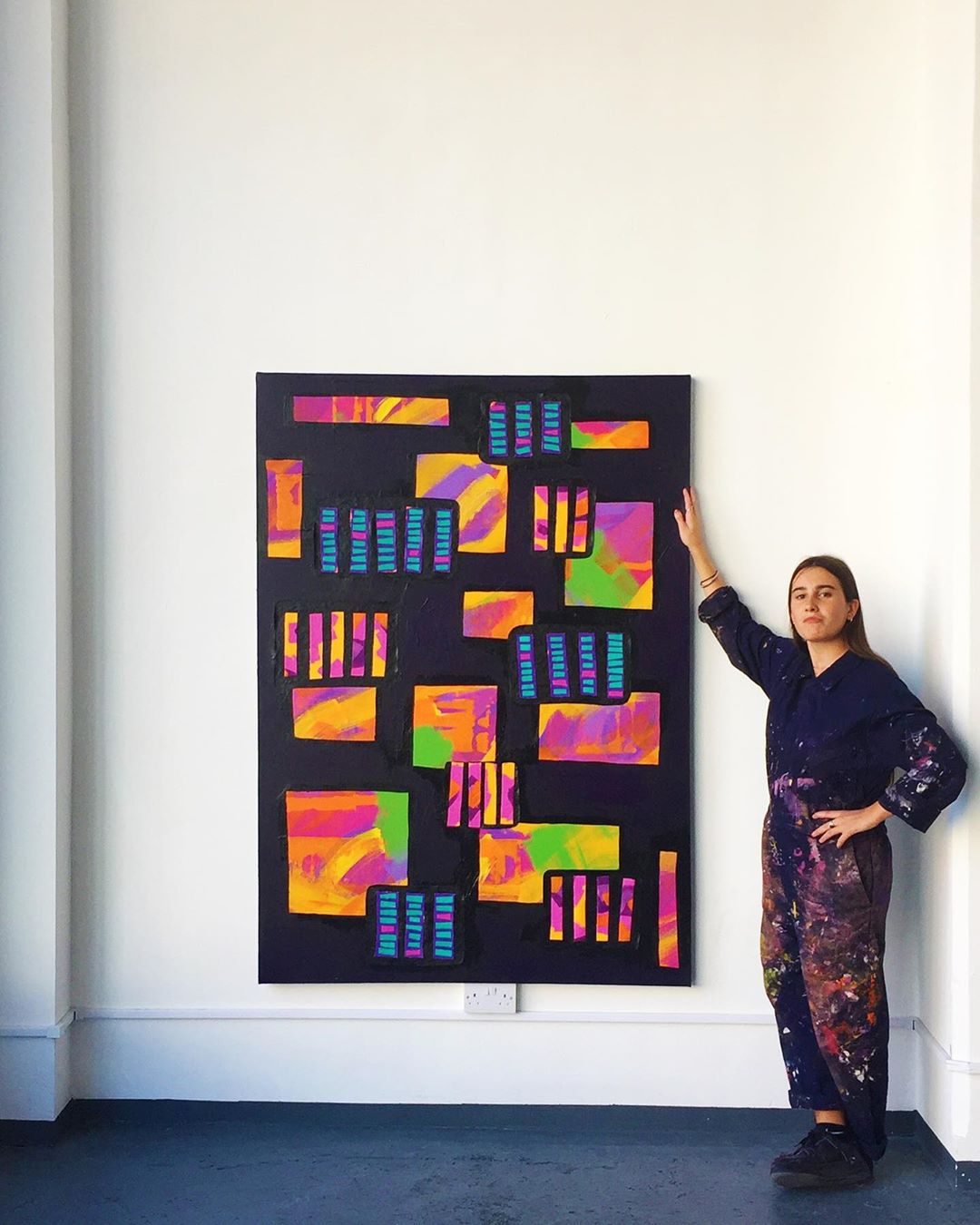 I also think the role of an artist is raising certain issues that you feel strongly about so for me in the past, I have touched on race, mental health, politics and so on. I like creating work which allows the viewer to think and discuss what they think it may be about. I feel this also brings people together and gets people talking. I want my paintings to have the same effect as the feeling you get when you listen to your favourite song – a kind of sentimental or nostalgic feeling maybe. When I write about my work and put it out there for the public to see, its the best feeling in the world when I get messages from people, who I do or do not know, telling me that they can relate to the message I'm putting out there. That's really special.
what is your favourite and least favourite aspect of the art world?
My favourite aspect of the art world is definitely the unpredictability of everything, its really exciting when people email you and want you to get involved in projects and I guess not knowing what's going to happen next is always exciting. Also not knowing where the work is going to take you is also the most exhilarating thing in the world. The artworld is funny because I am my own boss which sometimes is great, other times can be challenging. I feel it's the best and worst part of the art world.
Luckily I'm very self-motivated but there are always those very occasional weeks whereupon you need to force yourself to get up at a reasonable hour and be very productive in the studio. Because I work in Soho in a big group studio, you are always meeting new people with new ideas so every day is different. I'd say my least favourite part is not knowing when my next paycheck is going to come in. Often I sell loads of paintings, but like anything sometimes its slightly quieter.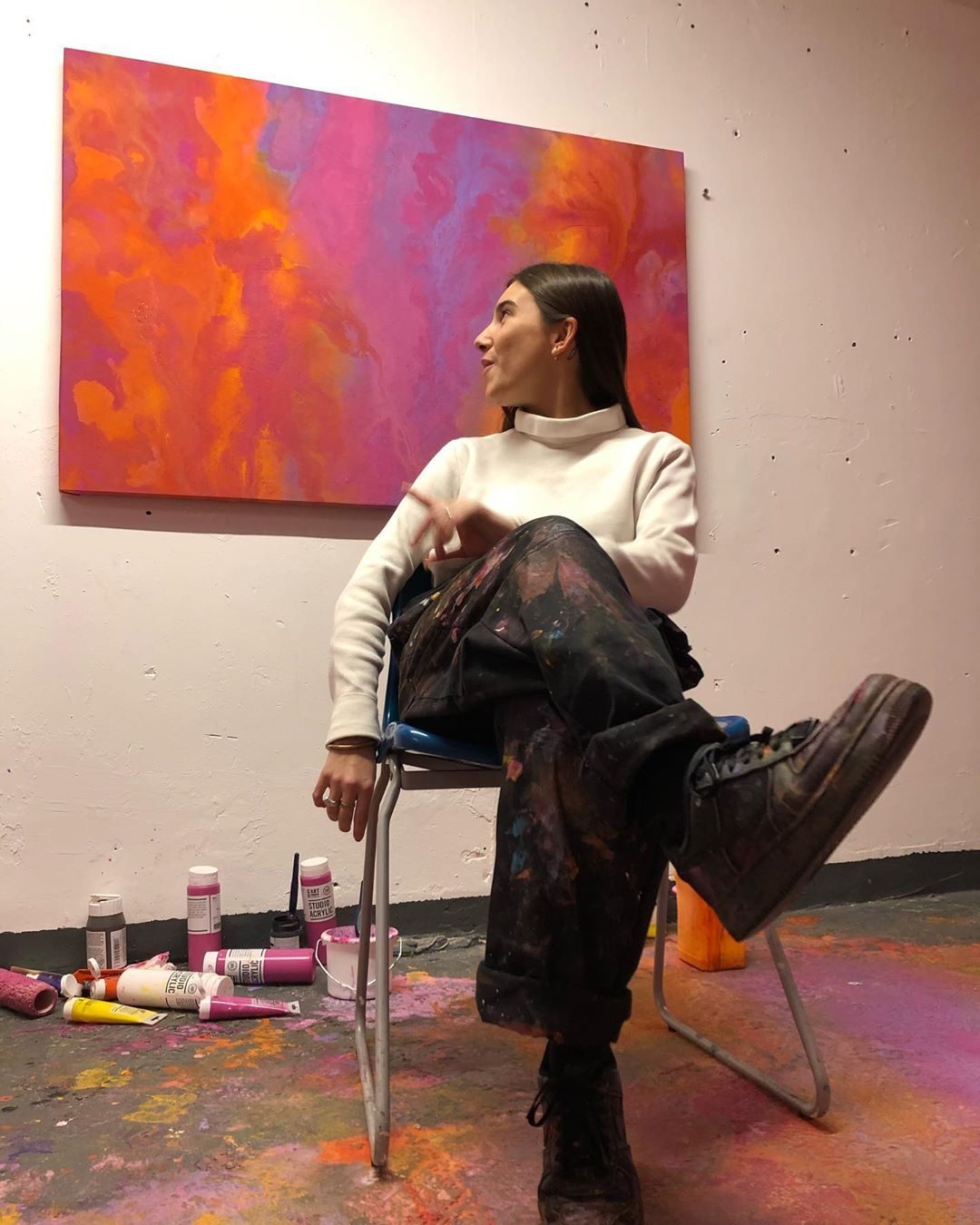 where do you see yourself in 10 years?
In 10 years I would like to be travelling the world and showing my work and hopefully bringing joy to lots of different people in different places. I'd also like to get more of my work in hospitals because I believe that colourful and bright art helps us heal mentally and physically. I'm reading a book on that now actually, it's really interesting. I would also love to teach at some point in my life when I feel that I have reached a certain point in my work, I would definitely like to share all I have leant over the years with others.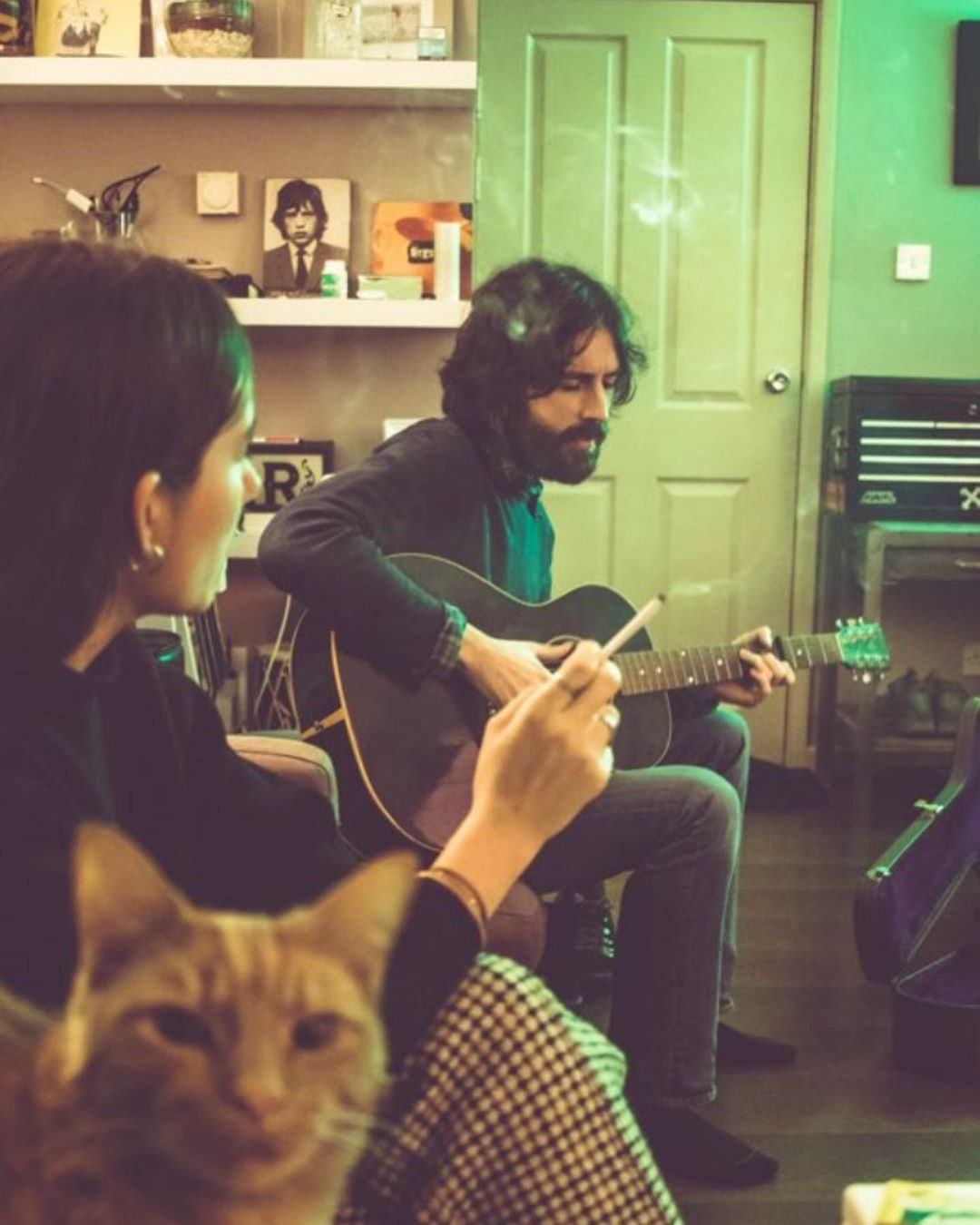 if you could get one message across to your followers, what would it be?
If I could get a message across to my followers, it would be firstly, to never be afraid to take bold risks. Remember to be easy on yourself even if your work isn't going the way you want it to.
Another thing I would say is if you're an artist like me, be proactive all the time and try and go to as many private views in the evenings as you can. There are so many opportunities out there and if you speak to the right person, you never know what could happen…so don't be afraid to speak to strangers as lots of opportunities I have been given have come from being in the right place at the right time.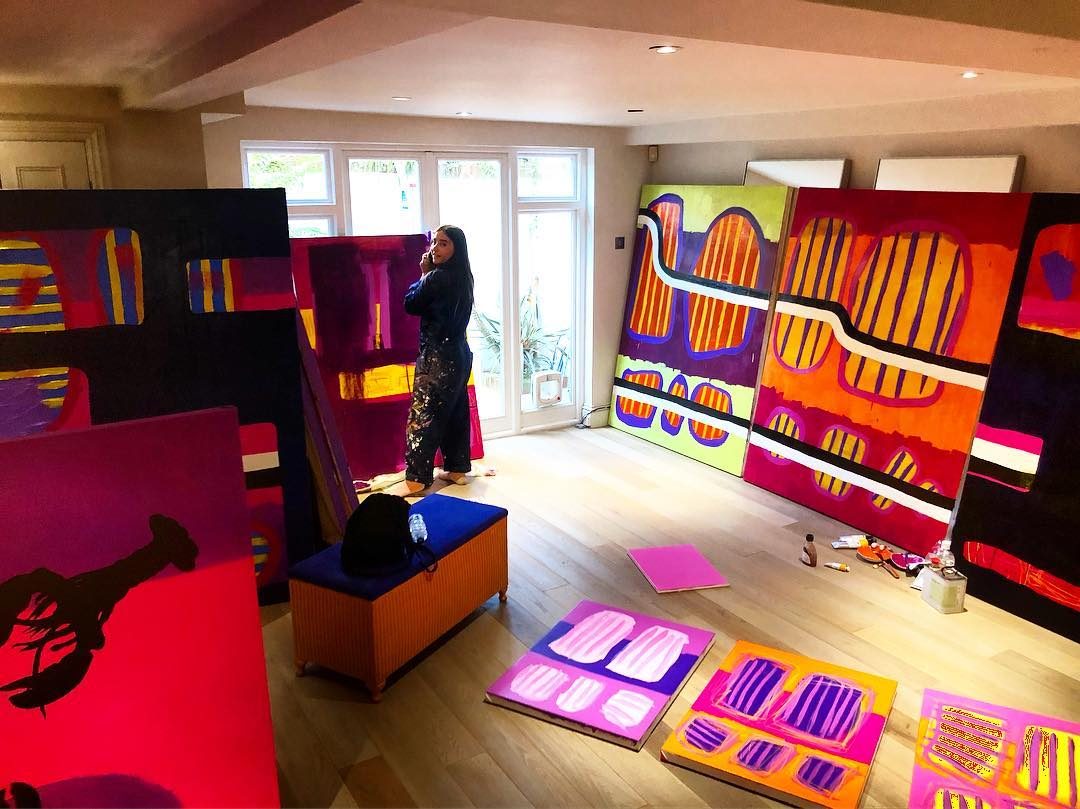 YOU CAN SUPPORT

REBECCA GILPIN

BELOW